If you go trick-or-treating with your children on Halloween, you may have started noticing bright teal pumpkins on your neighbors' doorsteps. What may seem like an interesting decoration choice is actually a nationwide movement called the "Teal Pumpkin Project," which aims to make Halloween a safer and more inclusive holiday for all kids! Let's go over what the teal pumpkins are all about and how you can participate in the Teal Pumpkin Project this year.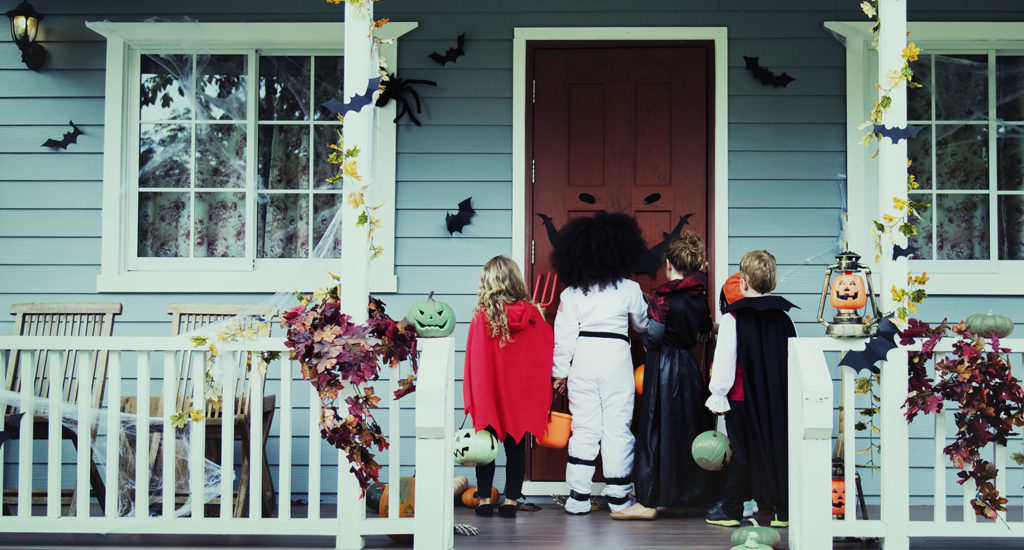 What is the Teal Pumpkin Project?
The Teal Pumpkin Project began with the goal of making Halloween safer and more inclusive for children and families with food allergies. Halloween candy or other food treats are often dangerous for trick-or-treaters with life-threatening food allergies, and the Teal Pumpkin Project aims to provide a safe and positive alternative for kids and their families. A teal pumpkin on the doorstep means there are non-food treats available, such as matchbox cars, stickers, glowsticks, temporary tattoos, and more! While some houses with teal pumpkins may still offer traditional Halloween candy, food treats and non-food treats will be kept separate in different containers for safety.
How Can My Family Participate?
If the Teal Pumpkin Project sounds like something you want to participate in this year, it's easy to join in! First, you'll want to gather or purchase a variety of non-food goodies to give out in a separate container than any food treats. It's important to keep in mind that some popular non-food goodies may still contain food allergens—such as Play-Doh, which contains wheat—and should also be avoided. Next, simply paint a regular pumpkin teal (or buy a plastic teal pumpkin) and place it on your doorstep to signal that your household has non-food treats for trick-or-treaters! With these two steps done, you are taking part in a movement to make trick-or-treating more fun and inclusive for everyone.
To learn more about the Teal Pumpkin Project or to register your house on the Teal Pumpkin Project Map, visit https://www.foodallergy.org/our-initiatives/awareness-campaigns/living-teal/teal-pumpkin-project.