Choosing a carpet cleaning service can be an overwhelming task. There are so many options, and it can turn into a headache if you don't know what to look for. However, we are hoping the information in this post can make choosing the right carpet cleaner easier for you. Let's discuss how to select a carpet cleaning company based on your needs and budget, as well as a few tips for getting the most out of your carpet between cleanings.
Why Should You Hire a Carpet Cleaning Company?
Carpet can become the perfect home for dust, dirt, bacteria, pet fur, and other allergens. Without regular carpet cleaning to remove these allergens, your home's air quality can suffer significantly and you may experience breathing problems or allergies without realizing it. While regular vacuuming can help, the best way to keep carpets fresh is by hiring a professional carpet cleaner who will use specialized machinery to shampoo and deep-clean your carpets. A professional carpet cleaning will not only help get rid of trapped dust and allergens, but it will also remove tough stains and have your carpet looking like new.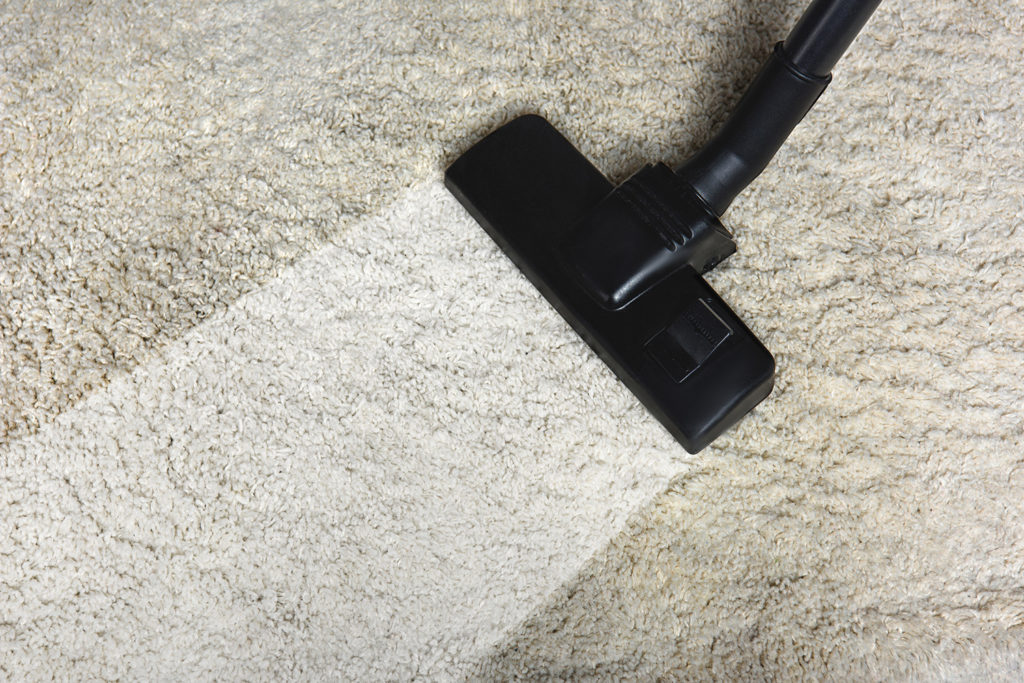 Assess Your Needs
The carpet cleaning company you select should be the best fit for your needs. For example, if you have children or pets in your home that tend to make messes, then look for a carpet cleaning company that specializes in removing carpet stains and/or pet odors (and ask to make sure they don't use harmful chemicals). If you need a large area rug or upholstered furniture to be cleaned, be sure you choose a company that offers those services. Or, if you are concerned about allergens and air quality, many carpet cleaning companies offer indoor allergy treatments that can reduce allergens in your home or office space.
Determine Your Budget
Carpet cleaning companies can greatly range in price depending on experience, services offered, cleaning methods, and more. It's important that you find one that meets your needs and your budget.
If you want the best carpet cleaning possible, then it may be worth investing a few more dollars for deep carpet shampooing and dry extraction. However, if your budget is tight or you only have a few problem areas, spot treatments may be the right option for you.
Check Out Their Reviews
Once you find a local carpet cleaning company you want to hire, it's a good idea to do some additional research online. What do their online reviews look like? Check to see if people recommend their services, and bonus points if you see reviews recommending the company for specific services you need. Favorable reviews from previous customers can help give you the peace of mind that your carpet will be cleaned by experienced cleaners with quality equipment and exceptional service.
Tips for Getting the Most Out of Carpet Cleanings
Deep carpet cleaning is typically done every 12-18 months, but you can extend your carpet's life between cleanings by following these tips:
– Always remove your shoes before walking on the carpet
– Vacuum regularly to remove dirt and dust before it becomes a problem
– Avoid deep carpet stains by cleaning up spills immediately
– Use furniture covers to save costs on upholstery cleaning
– Place doormats both outside and inside any doors where you might track mud inside
If you're looking for a carpet cleaning service, it can take a little work to figure out which one is the best for your needs. We hope these tips will help make the decision easier! Do you already have a local carpet cleaning company you recommend? Show them some love on Facebook, Instagram, or Twitter and tag us @WhirLocal!