November can be a wonderful month for family activities, embracing the onset of cooler weather, the approach of the holiday season, and the natural changes in the environment. Here's a list of family fun things to do during November: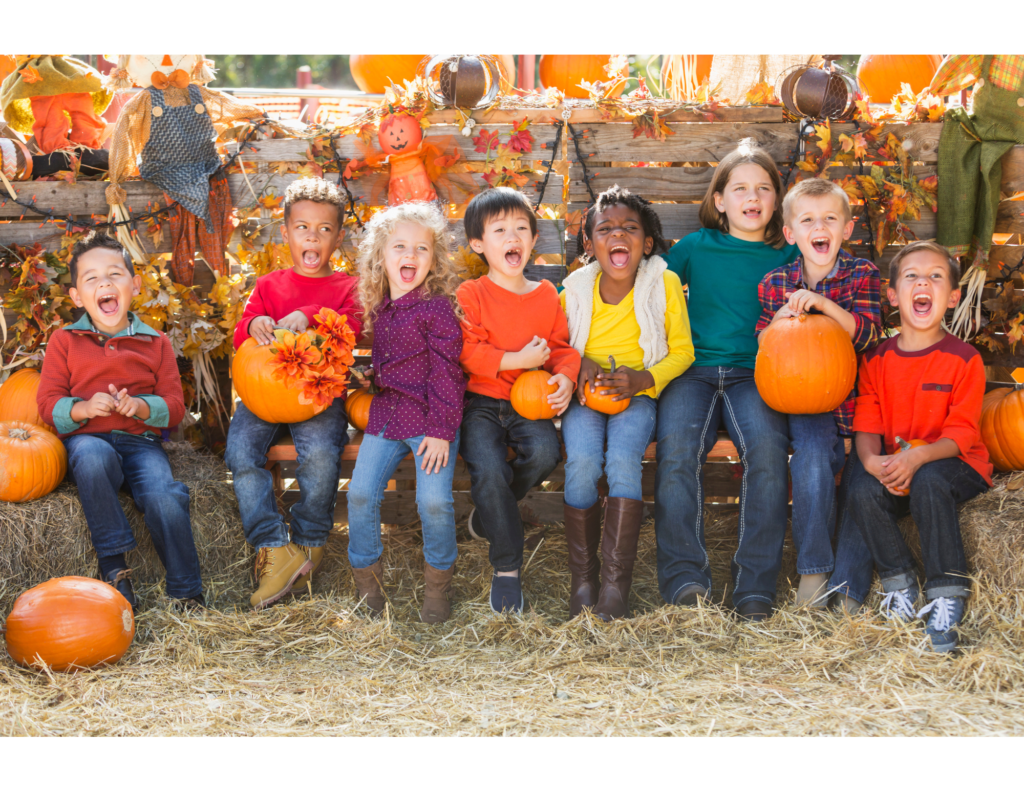 Nature Walks to See the Fall Foliage – Take advantage of the crisp November air by exploring local trails or parks. Collecting fallen leaves can be an educational and fun activity, and children can learn about different tree species.
Thanksgiving Crafts – Get into the spirit of Thanksgiving by creating themed crafts. Families can make handprint turkeys, gratitude trees, or even festive placemats for the holiday table.
Visit a Pumpkin Patch – While October is prime pumpkin season, many pumpkin patches remain open in November. Enjoy hayrides, corn mazes, and select the last of the harvest for Thanksgiving decorations.
Attend a Fall Festival – Many communities host fall festivals with activities like pie-eating contests, craft fairs, and live music which are suitable for all ages.
Backyard Camping – Set up a tent in the backyard and enjoy a night under the stars. Share stories, roast marshmallows, and enjoy the cooler weather.
Hot Cocoa and Story Time – Create a cozy atmosphere at home with warm blankets, hot cocoa, and a stack of books. Reading together is a relaxing way to spend an evening.
Cooking Together – November is a great time to teach kids about cooking and baking. Preparing a family meal or Thanksgiving treats can be both fun and educational.
Bird Watching – As many birds migrate, November can be an excellent month for bird watching. Make it a game to see how many different types of birds you can identify.
Bike Rides – Before it gets too cold, enjoy the scenery with a family bike ride. It's a great way to get exercise and enjoy the outdoors.
Movie Nights – Host a family movie night each week with a theme, such as "Thankful for Family" or "Animated Adventures." Make it special with homemade popcorn and a pillow fort.
Volunteering Together – Teach the value of giving by volunteering at a local food bank or community center. It's a wonderful way for the family to bond and give back to the community.
Visit a Historical Site – Use the month to educate and entertain by visiting a local historical site or museum. Many offer reenactments or special tours in November.
Indoor Swimming – Find a local indoor pool and have a swimming day. It's a great way to burn energy and stay active as the weather cools down.
Art Projects – Gather art supplies and let everyone's creativity shine. You can make seasonal art or early homemade Christmas gifts.
Scavenger Hunt – Create a scavenger hunt with a November theme, incorporating items that represent thankfulness, fall, and the approaching winter.
These activities can help create lasting memories and traditions for your family to enjoy each November.