While dry cleaning services sound pretty straightforward, dry cleaners do more than just dry clean clothes. Let's go over a few of the different services your local dry cleaner can offer to help you keep your wardrobe and household items looking their best.
Dry Cleaning
If there was ever any doubt, dry cleaning is the primary service offered by dry cleaners. It involves cleaning garments and textiles using a solvent rather than water. This method is ideal for more delicate fabrics and items that can't withstand traditional machine washing. Dry cleaning not only removes dirt and stains but also helps maintain the shape and color of your clothing.
Laundry Services
Some dry cleaners offer traditional laundry services, including washing, drying, and folding of everyday clothing. This is a convenient option for busy individuals or families who prefer to have their laundry professionally handled.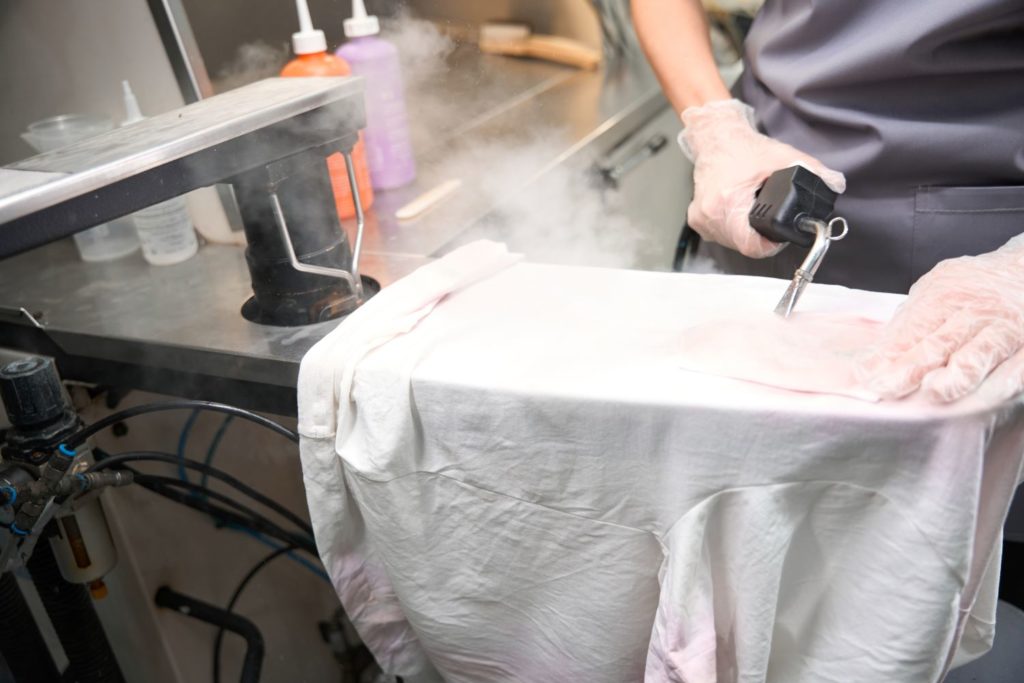 Pressing and Ironing
Dry cleaners often offer pressing and ironing services to give clothes a crisp, professional appearance. This service is especially useful for dress shirts, formal wear, and business attire.
Stain Removal
Stubborn stains like wine, ink, grease, and more can be a headache to remove at home. Dry cleaners are experts in stain removal services and can tackle even the toughest stains, which helps to extend the life of your clothing.
Alterations and Repairs
Some dry cleaners may have skilled tailors on their team who can perform alterations and repairs on clothing. Whether you need pants hemmed, buttons sewn, or dresses taken in, ask if your dry cleaner can help you achieve the perfect fit.
Wedding Gown Preservation
Wedding gowns are cherished mementos that often get relegated to storage or the back of the closet. Dry cleaners offer specialized cleaning and care services to ensure your gown remains beautiful and well-preserved for years to come.
Household Items
Did you know dry cleaners can also clean and refresh household items like curtains, drapes, tablecloths, and bed linens? This is an excellent way to maintain a clean and inviting home environment.
Leather and Suede Care
Leather and suede garments, including jackets and coats, require special care. Dry cleaners provide professional cleaning and maintenance services to keep these items looking their best.
Your local dry cleaner is more than just a place to drop off your "dry-clean only" laundry. From laundry services and alterations to stain removal and curtain cleaning, local dry cleaners are a great go-to resource for keeping your possessions looking their best.