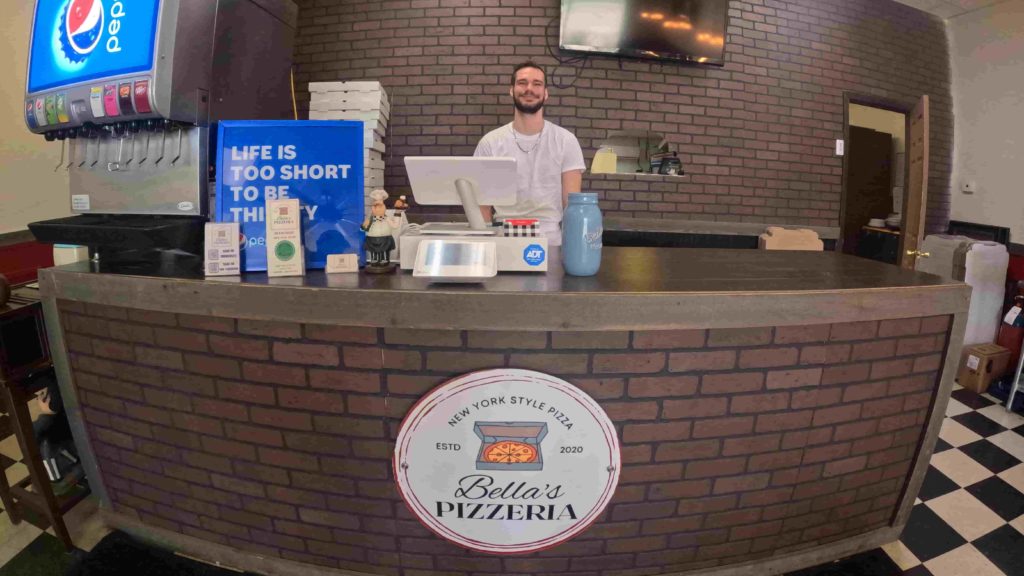 Right here in Moore, Oklahoma, a heartwarming tale of brotherhood, tradition, and culinary artistry unfolds. Nestled in a small shopping center just west of 12th and Santa Fe at 1200 NW 12th St., #1210, is Bella's Pizzeria, where the scent of fresh Sicilian-style pizza envelopes the air. The eatery, owned by brothers Aaron, 24, and Camden Wilbur, 29, is not just a restaurant – it is a testament to family, perseverance, and the pursuit of excellence.
United by Blood and Dough
Their journey is nothing short of remarkable. Raised separately, Aaron and Camden grew close during their teenage years. They shared an unusual bond, partly because pizza-making was in their lineage. Their father was a pizzaiolo, and the brothers inherited his zest for creating the perfect pie.
But why enter the grueling world of gastronomy? Aaron's eyes well up as he says, "I like connecting directly with customers. I love people more than anything." Their unyielding passion for community and authenticity soon led to the birth of Bella's Pizzeria.
Bella's symbolizes the beauty of the simple, traditional, and heartening, which is exactly what they offer. Through Bella's warm embrace, the brothers have not only carried on a family tradition but elevated it to new heights.
Family, The Pillar of Strength
A driving force behind Aaron and Camden's indomitable spirit is their family. They attribute their work ethic to their parents. Aaron reminisces, "Mom has the biggest, most insane work ethic, and is just as humble. Dad works his ass off; his knowledge is unmatched."
The brothers also find inspiration in each other. Aaron is particularly in awe of Camden's resilience and dedication. Without Camden, Aaron believes, Bella's wouldn't have come into existence!
Where Every Ingredient Tells a Story
Bella's Pizzeria prides itself on the freshness of its ingredients. The dough, the lifeblood of a great pizza, is made fresh daily. The cheese is grated fresh, the sauce is simmered to perfection, and the crisp vegetables are sourced and sliced daily. This fanatical dedication to freshness is a page from their New York heritage, a place notorious for its exacting pizza connoisseurs.
The interior of Bella's Pizzeria transports you to an era gone by. With black-and-white checkerboard tiles underfoot and a classic jukebox in the corner, it's a place where time slows down.
One dish that keeps patrons coming back for more is their scrumptious Cheesy bread. Like all of their offerings, it's made with fresh ingredients and oodles of love.
Nurturing Relationships, One Slice at a Time
Aaron and Camden realized early on that the soul of Bella's would be the people they serve. With a stellar 4.8 out of 5-star rating from 179 reviews, their commitment has paid dividends.
What's remarkable is that Aaron takes the time to personally respond to all the reviews. Whether it's words of appreciation or constructive feedback, each response is thoughtfully penned with gratitude.
The Rigors and Joys of Entrepreneurship
Running a restaurant is not for the faint of heart. The long hours can be grueling, and finding the right team members who resonate with their philosophy of customer service was challenging. But for Aaron, the joys of connecting with people and creating something memorable far outweigh the hardships.
When asked what advice he would offer to an aspiring entrepreneur, Aaron's words reflect wisdom beyond his years. "Obsess over the product. Put your whole effort into your product," he says. Shortcuts, he believes, are a recipe for fleeting success. They can bring in quick dollars but won't build a lasting legacy.
Aaron and Camden are no strangers to fear and doubt. But how does one keep moving forward when the chips are down? Aaron's recipe is simple; turn to family and keep your eyes firmly on your goals. "When times get hard (and they always do), I remember that we're all here for the same reason. I lean into my family, and remind myself of my goals," he says.
A Day in the Life at Bella's
The brothers' commitment to quality means early starts and late finishes. A day at Bella's Pizzeria begins at 10 a.m. with a trip to the market to ensure that only the freshest ingredients make it to the kitchen.
Back at the pizzeria, the next few hours are a flurry of activity. There's dough to be kneaded, cheese to be grated, vegetables to be chopped, and a restaurant to be prepped for the day's patrons. The phone rings incessantly with orders, and the air is thick with the aroma of baking pizzas. This goes on until 10 p.m., when the doors finally close, only to be repeated the next day.
A Toast to the Future
With the wind in their sails, the brothers have ambitious plans for Bella's. They want to expand into a larger location and maybe open a second outlet. They also aspire to serve wine and beer and upgrade the dining room to enhance their patrons' experience.
In the next five years, don't be surprised if Bella's Pizzeria is not just the talk of Moore, Oklahoma, but beyond.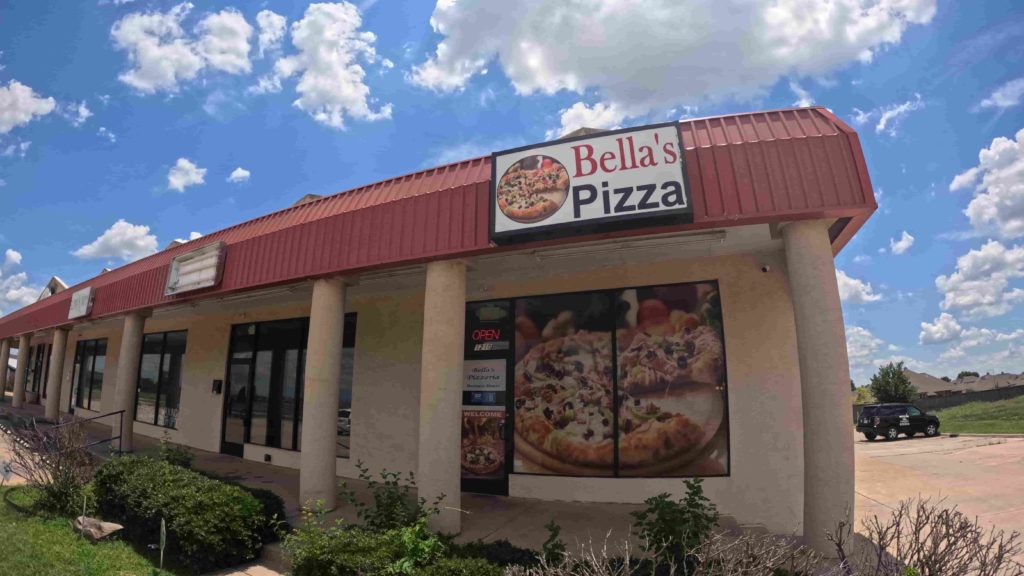 More Than Just Pizza
Bella's Pizzeria is not just a restaurant; it's a dream woven over generations, adorned with passion, hard work, and an undying love for community.
Aaron and Camden Wilbur didn't just create a pizzeria; they crafted an experience. From the moment you walk in, you're not just a customer; you're family.
As you sit there, taking in the ambiance, with a slice of the finest Sicilian-style pizza in your hand, you realize that every bite tells a story. It's the story of two brothers, united by blood and dough, who pour their hearts into every pizza.
Bella's Pizzeria is a testament that when you knead love, tradition, and unwavering dedication together, you don't just get pizza – you create magic.
So, the next time you find yourself in Moore, Oklahoma, take a moment to step into Bella's, or slide over to their website at https://www.bellaspizzaok.com. You'll be stepping into a slice of history, tradition, and culinary delight that's sure to leave your heart full and your taste buds satiated!
Featured Business

1200 NW 12th St
Moore, Oklahoma 73170
(405) 676-8436