When the weather warms up, you might start thinking, "How can I turn my backyard into a great summer hangout spot?" A few simple changes can make all the difference. Let's go over some ideas for transforming your backyard and making it the perfect spot for summer fun.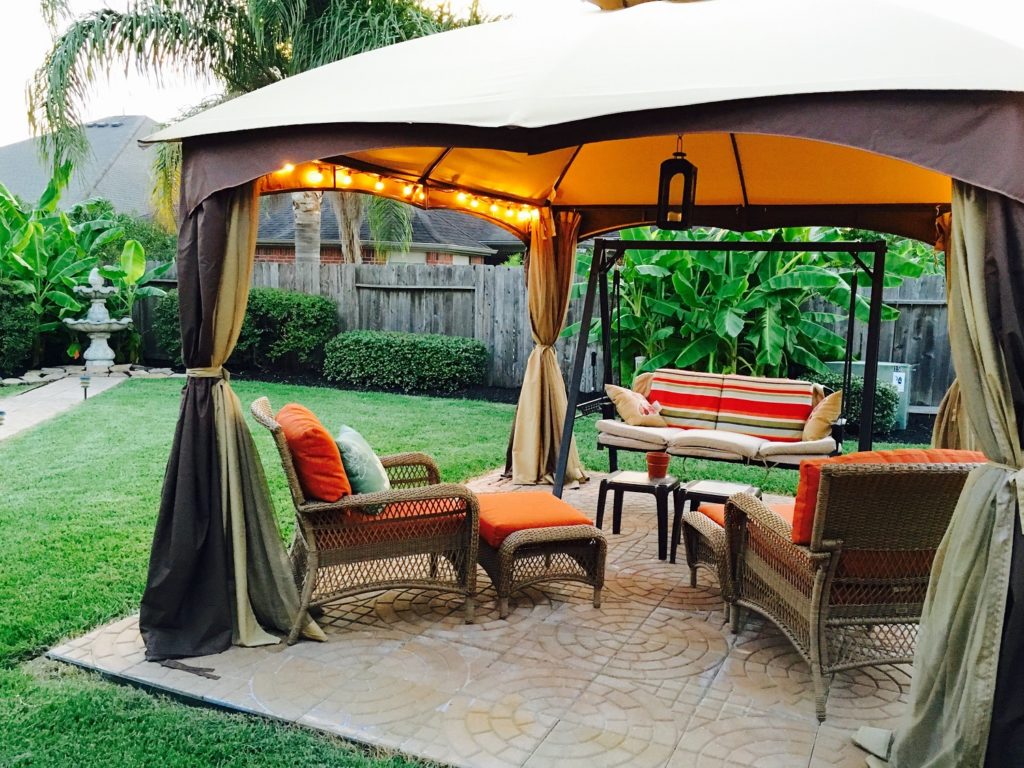 1. Add Some Color
A pop of color can transform a space and make it feel more inviting. Add some brightly colored flowers or plants or even a colorful rug or outdoor furniture.
2. Create a Focal Point
Every space needs a focal point that will draw the eye and make the space feel more cohesive. This could be anything from a fire pit to a water feature, to an outdoor dining table or kitchen in your backyard.
3. Add Some Lighting
Lighting is important for any space, but it's especially important for an outdoor space. Good lighting, such as string lights or path lights, will make your backyard feel more inviting and can extend the time you can spend outside in the evenings.
4. Make It Comfortable
Comfort is a must for any gathering space. Adding cushions or pillows to outdoor furniture or investing in a comfortable hammock or lounge chair can make you want to spend more time outside!
5. Add Some Greenery
Plants and trees can transform a space and make it feel more like a personal outdoor oasis. If you don't have a lot of green space to start a garden, consider adding some potted plants or hanging planters.
6. Create Some Shade
If your backyard is mostly sunny, you'll want to create shade so you can enjoy being outside without getting too hot. Add an awning, an umbrella, a pergola, or a gazebo if you want something more permanent.
7. Add Some Entertainment
No summer hangout spot would be complete without some entertainment. Set up a game area with a cornhole set or other lawn games, or set up a projector screen to watch sports or movies outside when the weather is nice.
8. Create a Dining Area
If you love entertaining friends and family, create a dedicated dining area in your backyard. This could be as simple as setting up a picnic table or adding an outdoor kitchen with a built-in grill.
9. Add Fun for Kids
If you have kids, they'll likely love having a backyard swing set, play structure, or even an inflatable pool. Spending time outside in the summer is a great way to promote independent play and have fun with friends.
With a little effort and planning, you can turn your backyard into the perfect place to relax and enjoy the summer season. What are your favorite ideas for an enjoyable outdoor space? Let us know!