Entering the search for a new job can be an overwhelming and difficult task. You may find yourself spending hours on job sites, applying to job opportunities that you are not quite qualified for, or feeling like there are just not any good jobs out there. But before you start doubting your own abilities and giving up, take some time to read this post about six tips to help you confidently approach the job search.
1. Set a Goal
Before you start job hunting, set a goal or multiple goals for yourself. This can be anything from "I will apply for 5 jobs today" to "I will make a list of 10 things that are important to me in a job." Take the time to think about what your ideal job would look like. It can be helpful to write down your goal and keep it on a sticky note or whiteboard so it can be visible throughout your search.
2. Take a Deep Breath
One of the most important things you can do when starting the job search is to take a deep breath and begin calmly. If you are feeling stressed or overwhelmed about the job search process, beginning with a few deep breaths, journaling, stretching, or meditation can help calm your nerves so you can focus on job hunting. The process will take time, patience, and determination.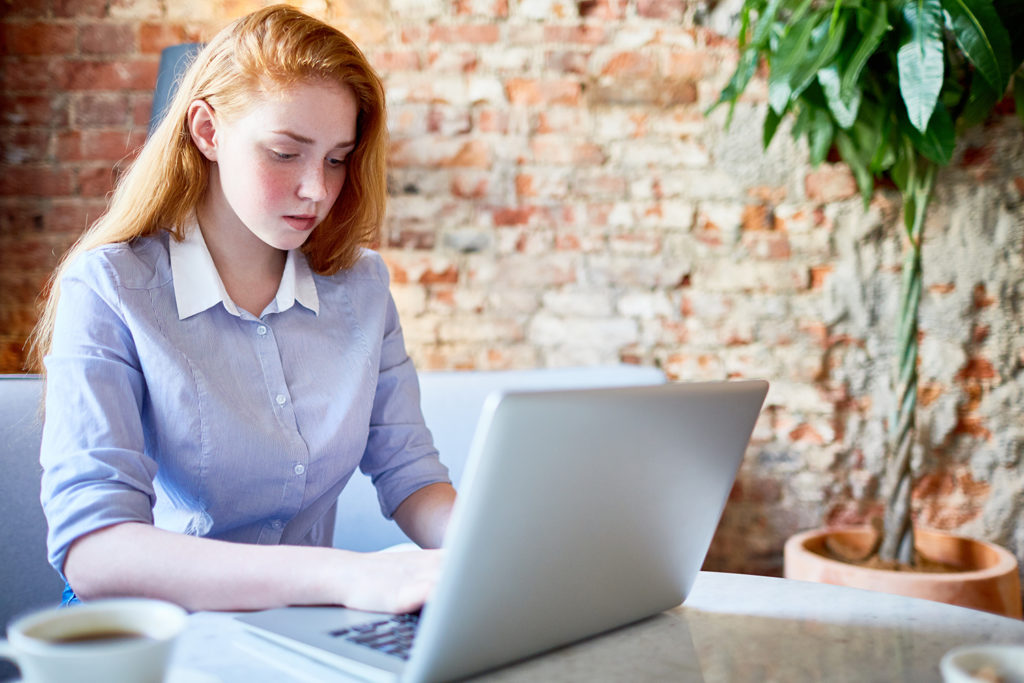 3. Take Notes
When job searching, it is important to take notes on everything. Take the time to keep track of where you applied for a job, what position you are applying for, what benefits (if any) the company offers, who the hiring manager is, what the salary would be, and more. This will help keep your search organized so when an employer contacts you about an interview or job offer, you'll have the information about the company available immediately.
4. Update Your Resume or CV Accordingly
The job search is a lot easier if you have an updated resume or CV. Make sure that your job qualifications are up to date and accurate so it will be easy for the recruiter to see why they should hire you. If your resume or CV is already up-to-date with your experience and education, it also becomes easier for you to make small verbiage edits according to the company or position you are applying for.
5. Set Aside Distractions
Staying focused and on track during the job search is key. Try to find a space in your home or in a coffee shop to work without distractions. If it helps, turn your cell phone off or put it on airplane mode.
Set aside a day each week (or a couple of hours per day) just for job hunting. Setting aside a specific amount of time just to job hunt will help keep your time organized and minimize distractions.
6. Do Your Research
Don't take job applications at face value. Take the time to read through job descriptions and see what each opportunity has to offer you.
If you are looking at a specific job listing for a specific company, do some research on that company before deciding to apply. You might find out some things about the company that aren't mentioned in the job listing. It's also important to do your research on the company if they accept your application and invite you in for an interview—doing your research and knowing specific information about the company during the interview can give you an advantage over other applicants.
While job hunting can be an overwhelming process, it doesn't have to be. We hope these 6 tips will help make your next job search as successful as possible! Do you have any tips on how to confidently approach job hunting? We want to hear them!