Halloween is almost here and sometimes things creep up on you. Like, remembering to put together your costume! AAAHHHH! No worries! We've got a few tips to help you create the perfect fit in no time.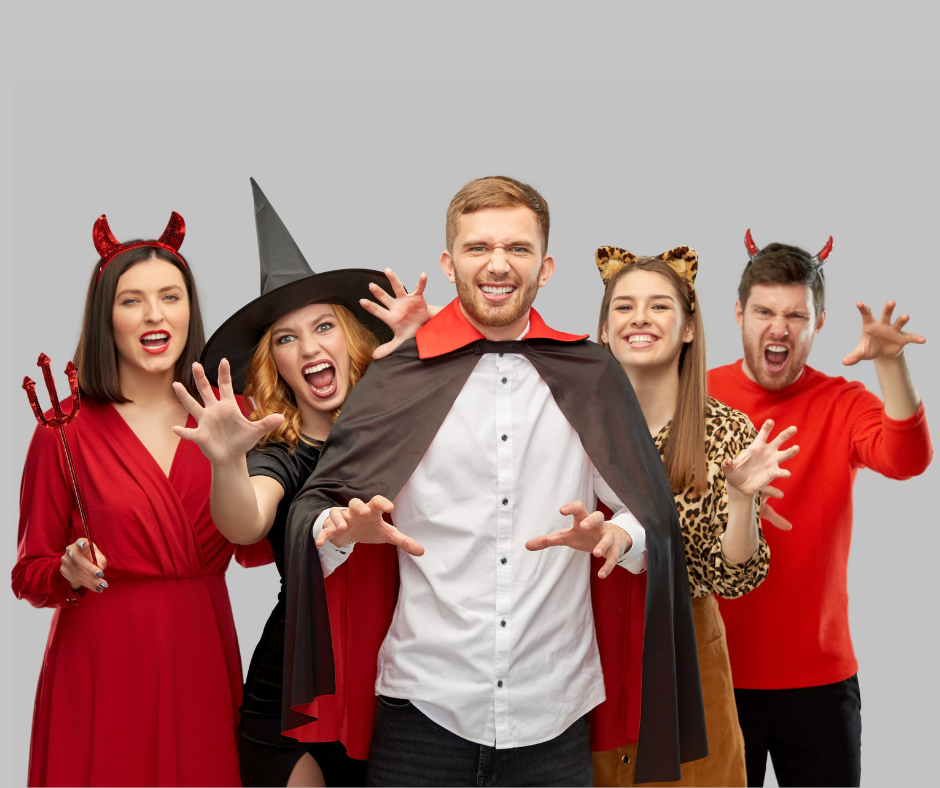 MASKS – Get crafty and create a paper mask by cutting a paper plate in your preferred shape with holes for your eyes and adding a string to your mask to wrap it around your head.
FACE PAINT – If you have face paint at home, you can add some whiskers to your face if you want to be an animal or paint a mask on your face for a superhero. You can also paint accessories like a spider web for a spooky Halloween look. The possibilities are endless.
CARDBOARD – Cardboard boxes are great for do-it-yourself costumes. Grab a pair of scissors, a hot glue gun, and paint, and decorate however you would like to create your perfect creature!
GHOST – One of the easiest costumes you can make is a ghost. Get a white sheet and cut out two holes for your eyes. You can also cut out holes for your nose and mouth for convenience, and voila! You have yourself a spooky ghost!
FRUIT – What's cuter than dressing up as a strawberry or a pineapple? All you need is a red or yellow t-shirt, white felt for a pineapple costume or black felt for a strawberry costume, and green felt for both. Cut out little dots from the felt and glue them to your shirt. You can also cut out little lines of the felt for your pineapple costume. Cut large triangles out of the green felt and glue them on a headband or hat to create leaves for your fruit.