2022 is quickly approaching, and the urge to declutter before ushering in the new year can be strong. If you're not sure where to start, look no further—here are 5 things you should consider getting rid of or throwing away before January 1st.
Clothes
If you have clothes you haven't worn in the past year because they're old, worn, or just not your style anymore, the chances of wearing them again are low. However, throwing away clothes and textiles each year can lead to heaps of waste in the landfill, which is not good news for the environment. We recommend sorting your unused clothing into a donation pile and a recycling pile. Clothes that are in good, wearable condition can go in the donation pile, and clothes that are worn or dingy should go in the recycling pile. Don't put anything in the donation pile that you wouldn't pick out at a second-hand store!
After you've sorted your clothes, take your donation pile to a locally-owned thrift store, a clothing drive, or your local shelter. It can be extremely helpful for the organization if the clothes are already sorted by type and size, such as "women's shirts" or "boys' jackets." Textile recycling options vary per area, so be sure to search online for an option available to you. Whether your area has a textile drop-off bin or a dedicated recycling plant, recycling your old clothes is a more sustainable choice than throwing them into the garbage.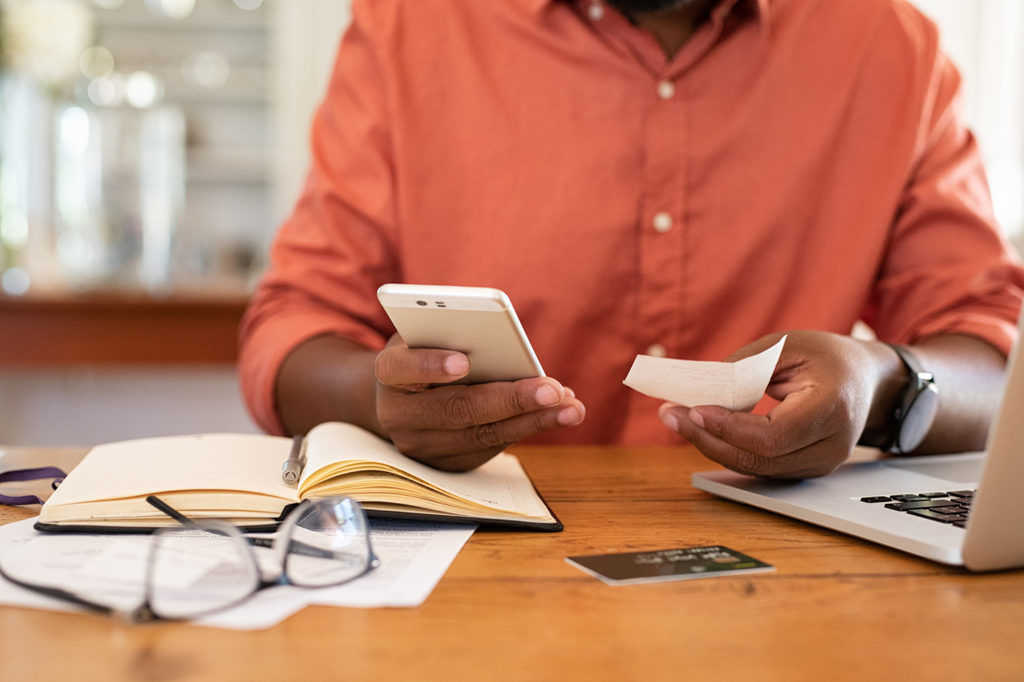 Expired Coupons, Used Gift Cards, and Receipts
Coupons, gift cards, and receipts have the tendency to accumulate in drawers, in your wallet, and on the kitchen counter. Take this opportunity to go through these piles and toss or shred any expired coupons, used gift cards, and receipts you don't need. If you do come across a receipt you need for a return or tax purposes, set it aside and use it as soon as you can so it doesn't become clutter.
Old Electronics/Batteries/Lightbulbs
Do you have a growing pile of broken electronics, dead batteries, and burnt-out lightbulbs you've been meaning to recycle? Now is a great time to get rid of them and reclaim your counter or storage space. Check online or with the city to see if you have curbside recycling options for lightbulbs and batteries, as they may contain hazardous materials or pose a fire hazard, or contact a local recycling center in your area for their requirements and guidelines.
Rags or Towels
Dishrags, washcloths, and towels are other textiles that we tend to hold onto or shove into the back of the linen cabinet once they get worn out. If you're already taking some clothes to a textile recycling bin, consider going through your old towels and taking those as well!
Mugs or Utensils
For some people, each mug in the cabinet has a special place in their hearts. However, regretfully, there can be such a thing as too many mugs. Take this decluttering time to choose which ones you can part with and donate them to your favorite local thrift store, where they will likely find great new homes with other mug lovers! This is also a great time to go through your utensil drawers and get rid of anything that is rusted, broken, or a duplicate of something you already have. Start the new year off fresh with a clean and decluttered kitchen!
Do you have anything you regularly get rid of at the end of the year? Tell us about it! Happy New Year, and good luck with your decluttering!