Are you a first-time homebuyer? If so, you're likely thinking about the best home improvement projects to add value and personalize your space. However, many big home improvement projects—like renovated kitchens, new windows, or updated HVAC—are expensive and time-consuming, which means you likely can't tackle everything at once. The good news is that there are plenty of small changes you can make that are simple, affordable, and can make a big impact on your new place right away. Here are five to consider!
1. Add a New Coat of Paint
One classic home improvement project to consider is adding a new coat of paint to the walls. The color of paint can change the atmosphere of your home, making this a simple, yet effective way to transform your living space.
Brighter paint colors tend to create a more light and airy feel and also open up the space. Darker colors generally feel more moody and relaxed. Choose a paint color that best represents your home's personality and the atmosphere you're picturing.
Depending on time and budget, you can choose to paint the entire house, certain rooms, accent walls, or smaller details like moulding and window frames.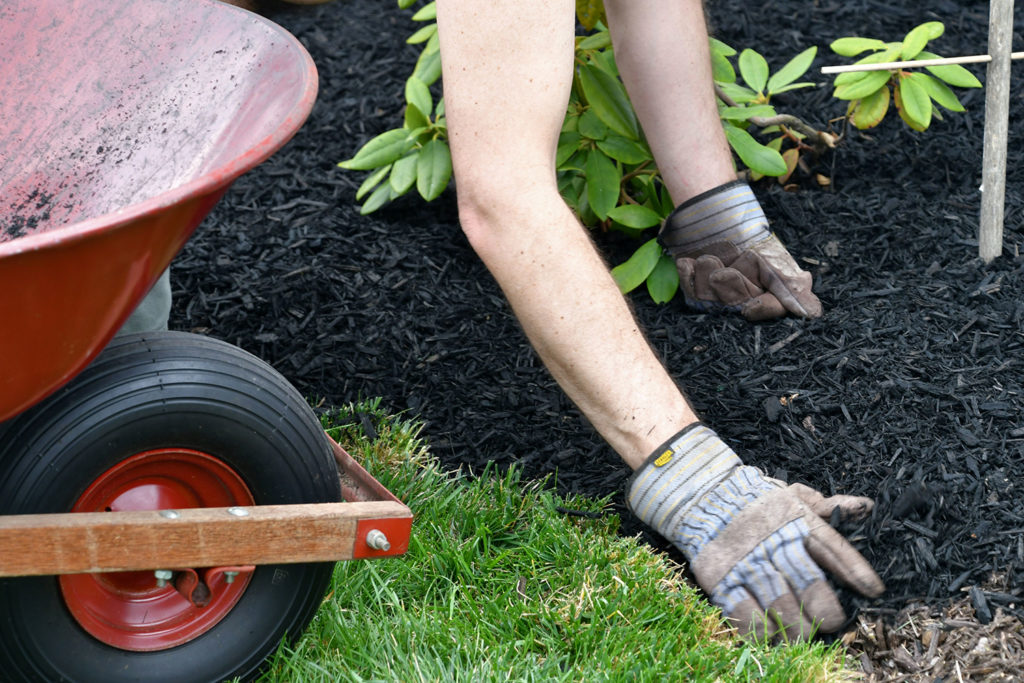 2. Tend to the Landscape
Another project you can start when you move in is to make some updates to your landscaping. Your home's landscaping plays a huge role in curb appeal and complements your overall property.
Start by cleaning up the space and removing debris or plants you don't want in your landscape design. Then you will have a blank slate to start planning and planting! You can plant flowers in fresh soil, spread mulch or bark chips, start an herb garden, add exterior lighting, invest in patio furniture, and so much more.
3. Add Fresh Caulk
One thing you may not think about right away but can make a world of difference is to add fresh caulk in your home. Caulk is used to seal gaps and cracks around the home, like in your shower, around your toilet, or by your windows. Over time, caulk can break down and become mildewed if not regularly cleaned. Adding a fresh bead of caulk can refresh these spaces and provide a new seal.
4. Update Light Fixtures
Updating light fixtures throughout your home is a small but impactful project that can completely transform your living space. Light fixtures play a big role in both the function and style of your home.
There are all sorts of different light fixtures to choose from as well. You can find everything from ceiling lights and wall sconces to table lamps and floor lamps. Choose fixtures that create or complement the atmosphere you are working towards.
5. Replace Old Hardware
Finally, replacing old hardware throughout your home can make a huge visual difference. This simple update can change the entire look of your space and give it a fresh feel.
You can replace hardware on cabinets, drawers, doors, and furniture pieces. You may want your hardware to differ from room to room, or you can find coordinating sets to give your home a cohesive look.
If you've just bought your first house and you're looking for a way to start making changes, try beginning with these simple projects! You might be surprised at how much of a difference they can make. Contact a local home supply store or remodeling contractor if you have questions or would like to hire someone to do the job for you.