Pressure washing is vital to keeping your home looking great. It can remove dirt, dust, and debris from the surfaces of your property, leaving it clean and looking new again. Not only does pressure washing make your property look nicer, but it can also help protect it from damage. Several common pressure washing services can help you achieve this goal.
1. Exterior Cleaning
Over time, the exterior of your home can become covered in dirt, dust, and other debris. This can make it difficult to keep your property looking its best. Pressure washing can remove all this dirt and debris, leaving your property looking clean and new. Many professional pressure washing services in your community offer exterior cleaning. This can be a great way to keep your home looking its best.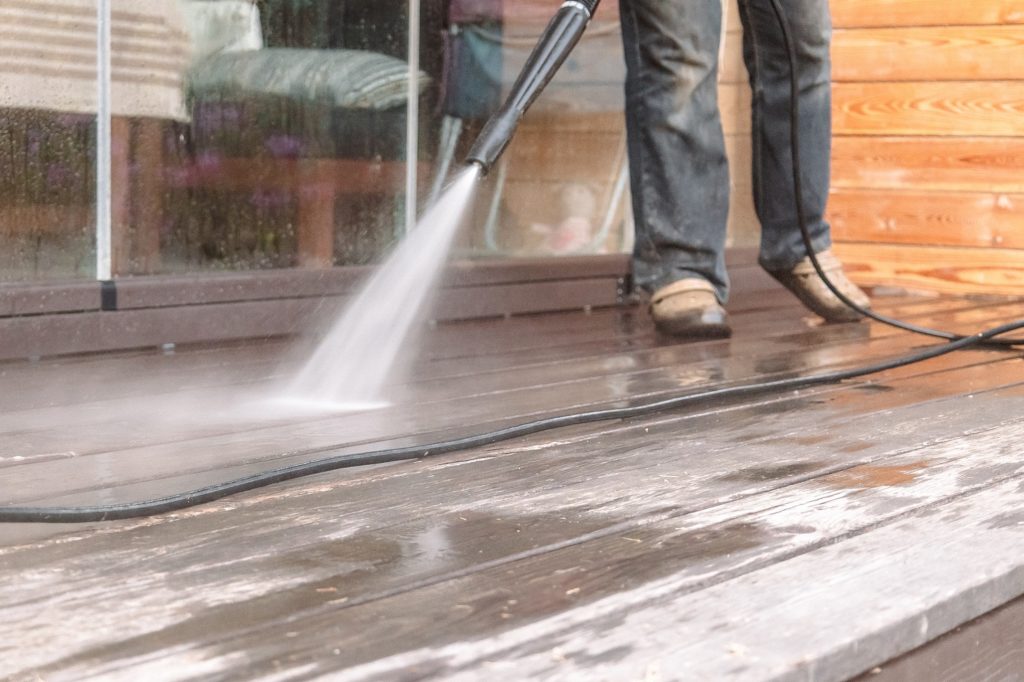 2. Driveway and Walkway Cleaning
Driveway and walkway cleaning are two of the most common pressure washing services local businesses offer. If you want to remove dirt, grime, or even stubborn stains, pressure washing is an effective way to clean your driveway or walkway. In addition to making your property look its best, pressure washing can also help extend the life of your driveway or walkway by removing damaging substances that can cause wear and tear.
3. Gutter Cleaning
Gutters play an important role in directing water away from your home, and keeping them clean is essential for protecting your property. Gutters can become clogged with leaves and other debris over time. This can cause them to become inefficient and can even lead to damage. A local pressure washing company may also provide gutter cleaning services that will remove all the dirt, debris, and leaves from your gutters, allowing them to function properly.
4. Deck and Fence Cleaning
As anyone who has ever tackled outdoor cleaning can attest, decks and fences can be one of the most challenging surfaces to keep clean. Both must endure the weather elements and decks get a lot of foot traffic, which can quickly lead to a buildup of dirt and grime. Pressure washing is an effective way to clean and prolong the life of your deck and fencing and keep them looking their best.
As a homeowner, keeping your property in top condition is important. Not only does it improve the look and feel of your home, but it also helps protect your investment. Reach out to a local pressure washing business today for a quote or to schedule an appointment.