Once the wintry weather passes and the temperatures start to rise, you are ready to head outside and enjoy the warmth. When you step outside, however, you'll probably notice that your property needs a lot of work to get it looking presentable. Below are three essential tasks that you can start in late winter or early spring to help you clean up your property.
1. Remove Leaves and Other Debris Lying in Your Yard
One of the first jobs that you should undertake when cleaning up your yard is to remove any leaves and other debris lying around. Leaves and dead branches that fell off during the Winter months can smother your grass and your flower beds, impeding new spring growth.

Pick up larger pieces and rake up the smaller twigs and leaves. Doing so will make mowing your lawn and preparing your flower beds much easier.
2. Rake Damaged Grassy Areas To Prepare For New Seed
Once you've removed any debris left over from Winter, now is a great time to pay specific attention to your lawn itself. Winter can be especially harsh to your lawn and it can cause irreparable damage to the grass.

If you have areas in your grass that look beyond repair, use a spring rake to scrape off the layer of damaged grass in preparation for sowing new seed.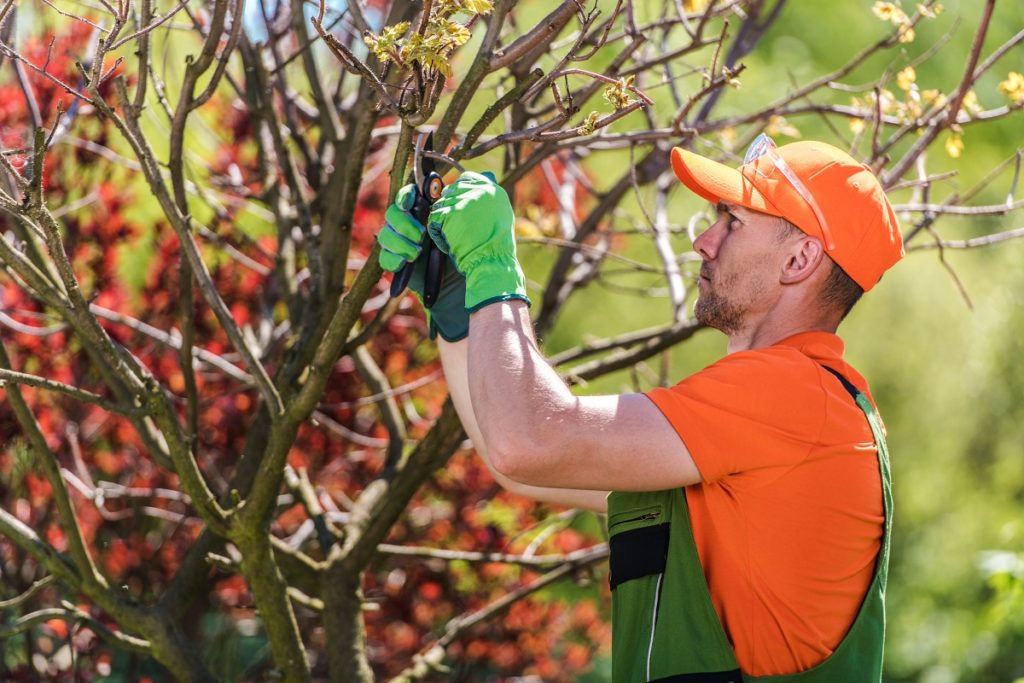 3. Cut Back Dead Foliage in Trees, Shrubbery, and Perennials
After taking measures to clean up your yard and remove damaged grass, turn your attention toward the dead foliage in your trees, shrubbery, and perennial flowers. Removing the dead branches, leaves, and flowers will help encourage new growth.

When trimming back branches, cut them down to the base, and try to leave the open area at an angle to allow for water drainage. For perennials, cut the dead foliage to about an inch above the ground to avoid damaging the crown or roots.

Performing the above outdoor cleanup tasks once the weather breaks can help you get a head start. Once completed, you will clear the way for your normal warm weather routines as well as encourage new growth in your yard. If yard work doesn't sound appealing or you want a professional's experience, use WhirLocal to find a trusted landscape contractor who can help.