Age Spot Removal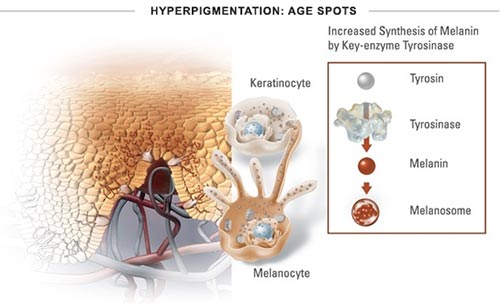 Age spots, also called liver spots, are discolorations of the top layer of your skin. They're caused by sun exposure, and they're usually brown or tan and flat. Typically, they are found on your face and hands because those are the areas of skin that are most commonly exposed to the sun.
You begin noticing age spots when you reach your 50s. The best way to prevent age spots is regular protection from the sun or avoiding the sun as much as possible throughout your life. If you already have them, you can take steps to remove them.
While these spots aren't cancerous, they can be unsightly. There's no medical reason to remove them, but you may choose to get rid of them to improve your self-esteem and your skin health. Age spots don't go away on their own. They require diagnosis by a New York dermatologist. Treatments help lighten or even get rid of your age spots.
All symptoms, potential procedural/surgical options should always be discussed with your physician after a thorough consultation and examination for an accurate diagnosis and treatment plan.
Read more https://www.manhattandermatologistsnyc.com/procedures/age-spot-removal/

Call Manhattan Dermatology Specialists today to make an appointment for you or a family member at (212) 427-8750 or learn about our other services.
Manhattan Dermatology Specialists
983 Park Ave, Ste 1D1,
New York, NY 10028
(212) 427-8750
Web Address www.manhattandermatologistsnyc.com
Nearby Locations:
Upper East Side
Yorkville | Manhattan Valley | Lenox Hill | Sutton Place | Carnegie Hill | East Harlem
10028 | 10025 | 10021| 10022 | 10029