Cosmetic Dentistry in Brooklyn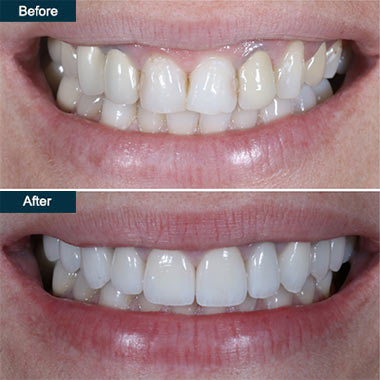 It's quick to dismiss cosmetic dentistry as a strictly academic discipline. The best cosmetic dentistry is a dynamic combination of science and artistic talent that relies on advanced technologies. There are some fantastic cosmetic dentists out there, such as Dr. Alex & Igor Khabensky, DDS, who have the vision to create beautiful smiles.
Limited artistic ability may not be a problem if you only require minor modifications to your teeth, for example, perhaps a porcelain crown or veneer. It is more important to choose the best cosmetic dentist with a genuine artistic ability if you consider cosmetic dental procedures such as a complete smile makeover.
Like most people, you visit the best-rated dental expert because you want to improve your appearance and expect the highest quality. That's what the best cosmetic dentists do, after all. Investing in a smile makeover is easy and effective when you have the best-rated cosmetic dentist at your disposal.
Cosmetic dentistry is not the only service offered at Family Cosmetic & Implant Dentistry. As board-certified dentists, Alex and Igor Khabensky DDS provide services in:
-Family dentistry
-General dentistry
-Orthodontics
-Periodontics

Read more: https://www.dentistinbrooklyn.com/cosmetic-dentistry/

For more information about the Family Cosmetic & Implant Dentistry of Brooklyn, please contact our office by number (718) 339-8852

Family Cosmetic & Implant Dentistry of Brooklyn
2148 Ocean Ave, Ste 401,
Brooklyn, NY 11229
(718) 339-8852
Web Address https://www.dentistinbrooklyn.com

email: [email protected]

Our location on the map: https://goo.gl/maps/ryGk7UuvoUBX4xX77

Nearby Locations:
Midwood | Marine Park | Madison | Homecrest | Mapleton
11230 | 11234 | 11229 | 11204

Working Hours:
Monday: CLOSED
Tuesday: 10:00 am – 7:00 pm
Wednesday: 10:00 am – 7:00 pm
Thursday: 10:00 am – 7:00 pm
Friday: 10:00 am – 7:00 pm
Saturday: 9:00 am – 5:00 pm
Sunday: CLOSED
Payment: cash, check, credit cards.