Neck Pain Management
What is Neck Pain?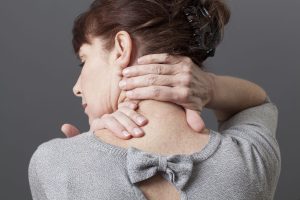 Neck pain comes with a wide variety of symptoms and causes. You can have an attack of acute neck pain that's brought on by a simple movement or you can suffer from chronic neck pain and have a serious condition that builds and grows in intensity over time. Neck pain is often different for each person, even when they have a similar diagnosis. You can rely on the expertise of well-trained and vast experienced doctors at Downtown Pain Physicians to give you the most effective and seamless relief solutions.
Because there are so many different types of neck pain, it's best to see a doctor who can find out what the underlying cause is and begin treatment immediately. If you happen to live in the New York City area, Downtown Pain Physicians can help you find the right diagnosis and your doctor will create a customized treatment plan to relieve your neck pain.
Our neck pain specialists use state-of-the-art technology to pinpoint a diagnosis and then work with a combination of treatment options to find the least-invasive, most effective solution.

Read more https://www.downtownpainphysicians.com/neck-pain-management/

Call Downtown Pain Physicians Of Brooklyn today to make an appointment for you or a family member at (718) 521-2424 or learn about our other services.
Downtown Pain Physicians Of Brooklyn
145 Henry Street, # 1G,
Brooklyn, NY 11201
(718) 521-2424
Web Address https://www.downtownpainphysicians.com
Nearby Locations:
Dumbo | Vinegar Hill | Bridge Plaza | Brooklyn Heights | Cobble Hill | Boerum Hill
11201 | 11251 | 11231 | 11217