Brooklyn Physical Therapy | Top Physical Therapists In Brooklyn NY
Physical therapy usually is recommended following a surgical procedure, a prolonged period of inactivity or bed rest, and as you recover from an injury. Physical therapy in Brooklyn is available for your whole family; Brooklyn physical therapy is especially useful if you have an active family involved in a variety of sports. Physical therapy specialists are trained to work with all ages and backgrounds to help regain as much mobility as possible. A back pain specialist in the field of physical therapy can work wonders with helping you manage your pain.
Note: Brooklyn physical therapy specialists at Century Medical and Dental Center located in Downtown Brooklyn, Flatbush or Gravesend locations are accepting all major insurance plans including Medicare, Medicaid, HIP, Emblemhealth, GHI, MetroPlus, Fidelis. Our top rated doctors providing a full range of medical procedures and are among the best physical therapists in the region.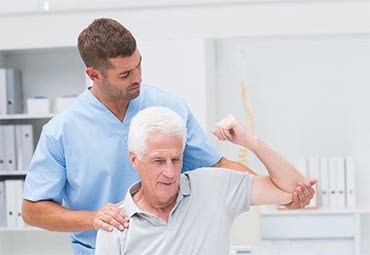 Physical Therapy
Physical therapy is the branch of medicine designed to help you reduce the amount of pain you have and restore or improve your mobility. The physical therapy clinic in Brooklyn is designed to help you and your family reduce the risks that you may need surgery. And if you do need an invasive procedure, physical therapy is the practice that helps you get back to a fully functioning, active lifestyle.
Physical therapy specialists help you taper off or even in many cases, remove the need for prescription pain medication that sometimes has significant side effects. As insurance carriers, Brooklyn internal medicine physicians of every background and government entities create programs to reduce the reliance on opioids in America, Brooklyn physical therapy can step in and take its place in many situations.
Read more https://www.centurymedicaldental.com/specialties/physical-therapy/

Call Century Medical and Dental Center today to make an appointment with you or a family member at (347) 627-3988 and learn about our services
Century Medical & Dental Center Flatbush
770 Flatbush Ave,
Brooklyn, NY 11226
(347) 627-3988
Century Medical & Dental Center Downtown Brooklyn
200 Livingston Street,
Brooklyn, NY 11201
(718) 522-3399
Century Medical & Dental Center Gravesend
260 Ave X,
Brooklyn, NY 11223
(718) 336-8855
Web Address https://www.centurymedicaldental.com
Nearby Locations:
Flatbush
Prospect Lefferts Gardens | East Flatbush | Flatbush | Windsor Terrace | Kensington
11225 | 11203 | 11203, 11210, 11225, 11226 | 11215 | 11218