Acne Treatment Specialist · Dermatologist · Cosmetic Laser Dermatology NYC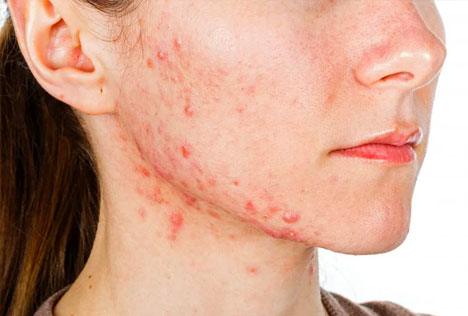 Successful acne treatment requires a highly-qualified specialist. Therefore, the earlier you start proper treatment, the more likely you prevent acne scars and forget about annoying skin issues. Come see the Manhattan Dermatology office and meet a leading dermatologist in NYC Dr. Susan Bard. She completed an internship in dermatology at the University of Miami where she received extensive training in almost all fields of dermatology and acquired in-depth knowledge of acne vulgaris.Get the care you need in the safe, reassuring hands of the best rated acne dermatologist in NYC. Make your appointment today to experience highly personalized and comprehensive New York acne clinic.
Acne
Acne can present as blackheads, whiteheads, pustules and cystic lesions.Acne is the most common skin disease in the world — 80 percent of all people experience an acne breakout at some point in their lives, often during the teenage years About 40–50 million Americans have acne at any given time. This is a skin condition that occurs when your hair follicles become plugged with oil and dead skin cells. It causes whiteheads, pimples or blackheads. Propionibacterium acnes bacteria found on the skin can become trapped in clogged pores. As the bacteria thrive on the sebum and pustule begins to form. Over time this triggers an inflammatory response from and a deep tender cystic lesion may form, which may eventually lead to follicle rupture if untreated.
Acne vulgaris most frequently affects the face, neck, back, chest and shoulders, areas that tend to have the greatest concentration of oil-producing glands.
Read more https://www.manhattandermatologistsnyc.com/treatment/acne/
Call Manhattan Dermatology Specialists today to make an appointment for you or a family member at (212) 378-9984 or learn about our other services.
Manhattan Dermatology Specialists
55 W 17th St Ste 103,
New York, NY 10011
(212) 378-9984
Web Address www.manhattandermatologistsnyc.com

Nearby Locations:
Union Square
Gramercy Park | Rose Hill | Kips Bay | Nomad | Murray Hill | Koreatown
10010 | 10016 | 10453 | 10017