Brooklyn Urology | Top Urologists In Downtown, Brooklyn NY
You may need the services of a urologist if you're suffering from a disease or injury to your urinary tract or associated organs. A urologist also helps men with infertility or other issues with their reproductive systems. The medical branch of urology covers a range of medical conditions, so urologists have to be well-versed in related medical specialties, such as gynecology, as well.
Note: Brooklyn urologists at Century Medical and Dental Center located in Downtown Brooklyn, Flatbush or Gravesend locations are accepting all major insurance plans including Medicare, Medicaid, HIP, Emblemhealth, GHI, MetroPlus, Fidelis. Our top rated doctors providing a full range of medical procedures and are among the best urologists in the region.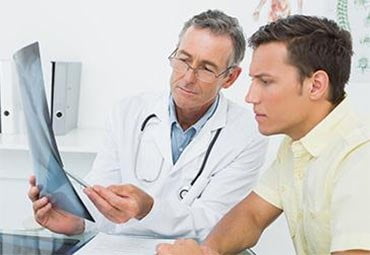 Urology
A urologist is a physician who has studied, trained and worked to diagnose and treat your urinary tract, including its related organs, such as your:
Adrenal glands
Kidneys
Ureters
Bladder
Urethra
The area of a urologist's focus is also called the genitourinary system since it includes the male reproductive organs, including the testes, scrotum, spermatic ducts and penis. But a Brooklyn urologist treats men and women of any age, including children. Urology includes surgical treatment options, so your urologist unlike primary care physicians Brooklyn specialist is a trained surgeon as well.
Read more https://www.centurymedicaldental.com/specialties/urologist/
Call Century Medical and Dental Center today to make an appointment with you or a family member at (718) 522-3399 and learn about our services
Century Medical & Dental Center Downtown Brooklyn
200 Livingston Street,
Brooklyn, NY 11201
(718) 522-3399
Century Medical & Dental Center Flatbush
770 Flatbush Ave,
Brooklyn, NY 11226
(347) 627-3988

Century Medical & Dental Center Gravesend
260 Ave X,
Brooklyn, NY 11223
(718) 336-8855
Web Address www.centurymedicaldental.com

Downtown Brooklyn
Downtown Brooklyn | Clinton Hill | Gowanus | Cobble Hill | Columbia Street Waterfront District
11201, 11217 | 11238, 11205 | 11217 | 11231