Brooklyn Family Practice | Top Family Doctors In Downtown, Brooklyn
Your family practice doctor is often your primary care physician. Using a doctor from family practice, you get a generalist who makes it a goal to keep you and your family healthy, through childhood diseases, the little accidents, and the adult struggles with aging. Your family practice physician is your first line of defense against illnesses and ailments for all members of your family, regardless of age, gender or lifestyle.
Note: Brooklyn family physicians at Century Medical and Dental Center located in Downtown Brooklyn, Flatbush or Gravesend locations are accepting all major insurance plans including Medicare, Medicaid, HIP, Emblemhealth, GHI, MetroPlus, Fidelis. Our top rated doctors providing a full range of medical procedures and are among the best family physicians in the region.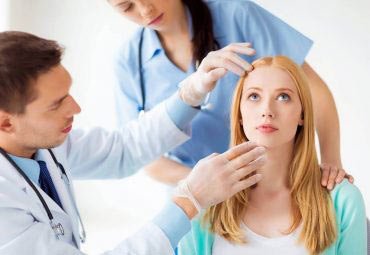 Family Practice
A family practice in Brooklyn has a big advantage over other medical specialties: their relationship with you and your family. By building that relationship over years, your family practice physician is able to know your medical history, which helps him make faster diagnoses and more targeted treatment plans. This advantage applies to all your family members too.
Unlike a gastroenterologist or cardiologist, a family practice doctor has a much broader knowledge base. He may not know as much about your digestive tract or your heart, but he knows enough to recognize a medical issue when it arises. Your family doctor can investigate and diagnose physiological problems and behavioral issues. His knowledge includes:
The most up-to-date medical research
A firm understanding of all diseases
Knowing the functionality and physiology of each organ
Knowledge of the medical problems that relate to your family at any age
Study in ailments that are particular to men, women, adolescents and children

Read more https://www.centurymedicaldental.com/specialties/family-practice/

Call Century Medical and Dental Center today to make an appointment with you or a family member at (718) 522-3399 and learn about our services
Century Medical & Dental Center Downtown Brooklyn
200 Livingston Street,
Brooklyn, NY 11201
(718) 522-3399
Century Medical & Dental Center Flatbush
770 Flatbush Ave,
Brooklyn, NY 11226
(347) 627-3988


Century Medical & Dental Center Gravesend
260 Ave X,
Brooklyn, NY 11223
(718) 336-8855
Web Address www.centurymedicaldental.com


Downtown Brooklyn
Downtown Brooklyn | Clinton Hill | Gowanus | Cobble Hill | Columbia Street Waterfront District
11201, 11217 | 11238, 11205 | 11217 | 11231