Say Goodbye To Lost Leads Forever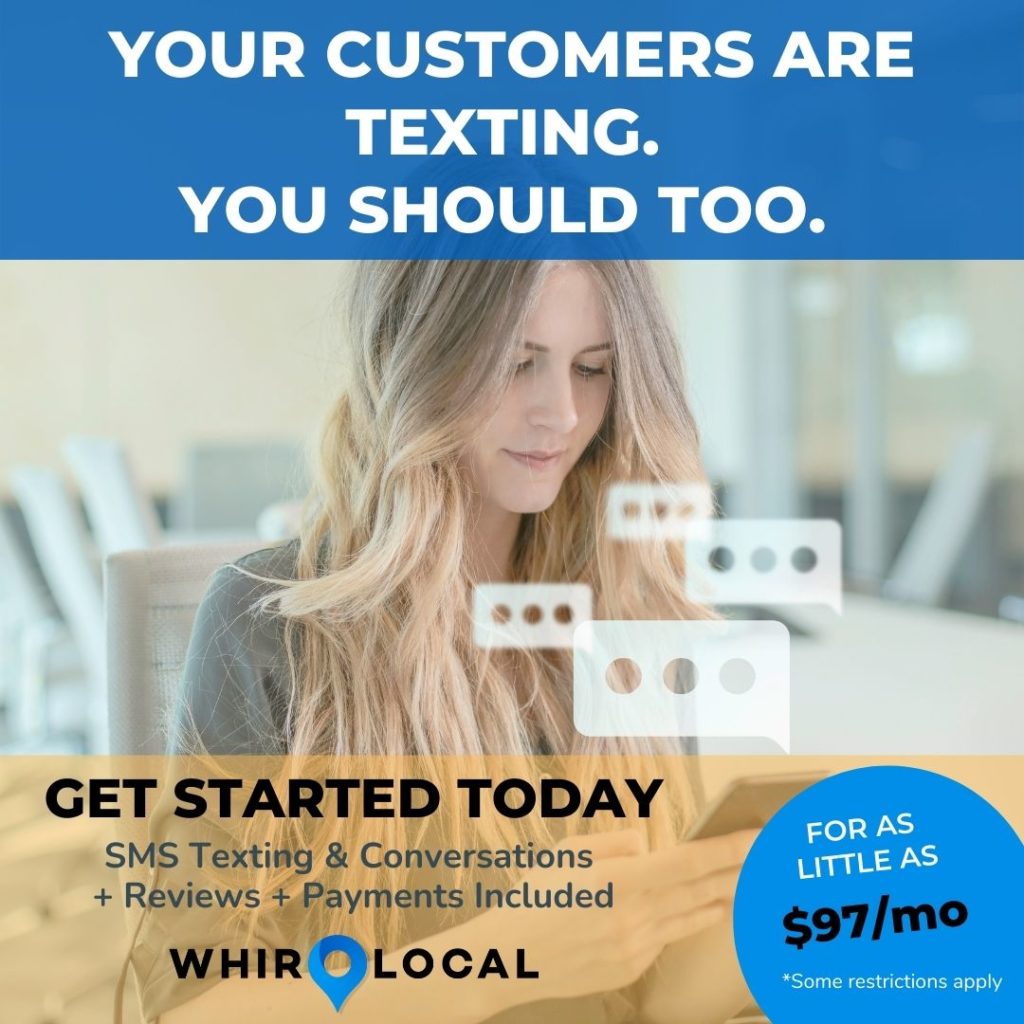 We know that your customers and prospects are texting. In fact, 89% prefer to send a text vs fill out a form or call. So, having a way to communicate via SMS texts is critical when prospects want to connect with your brand.
However, most small businesses don't want to give out their personal cell phone number and simply don't have a way to text with customers otherwise, which means you are likely losing leads and customers.
You deserve better.
Capture more leads from your website and create more opportunities with integrated website texting
Our website texting widget makes it easy to capture contact information and immediately moves the lead to a text conversation, which you can manage from our desktop or mobile app. Plus, we can help you automate responses using keyword-based A.I. 
We provide a Smart tracking number, so you can do all of this without giving away your personal cell phone number.
"89% of consumers prefer to text a local business vs. calling or filling out a form"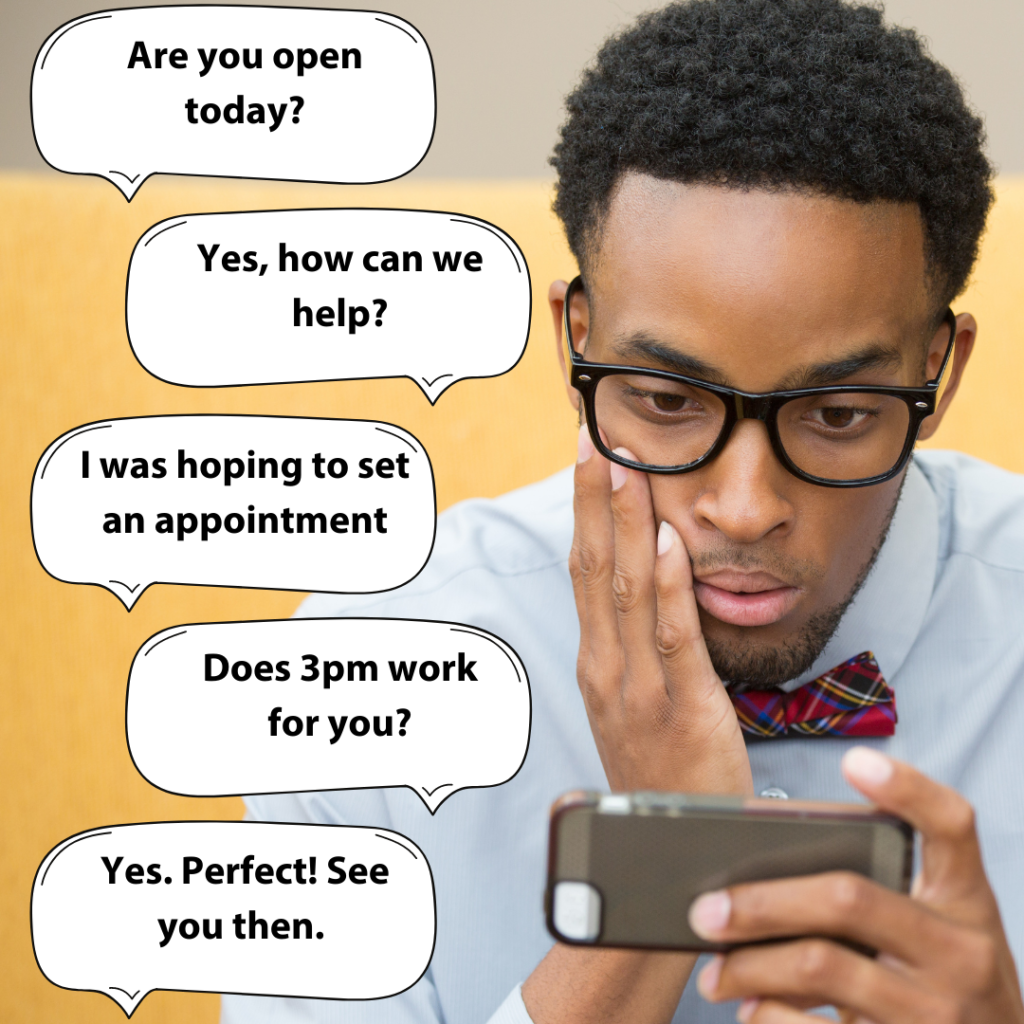 Easily manage your conversations with 2-way messaging
With our conversations inbox, you can manage two-way messaging from your desktop or a mobile app and maintain a company-wide thread of all of your conversations.
Chat widget SMS conversations
Incoming texts or calls
Facebook messenger
Google My Businesses chat
Instagram DM's
Calendar confirmations
And more…