Use our social sharing tools to amplify your social media marketing
Share your positive reviews on social media with our beautiful review images (and even print and frame for your office)
Easily share your content (blog posts, projects, offers) on your social media channels
Not sure what to post? Easily share our interesting articles and content, links to other local businesses and places that you recommend, and even their content
Leverage Zapier to share content automatically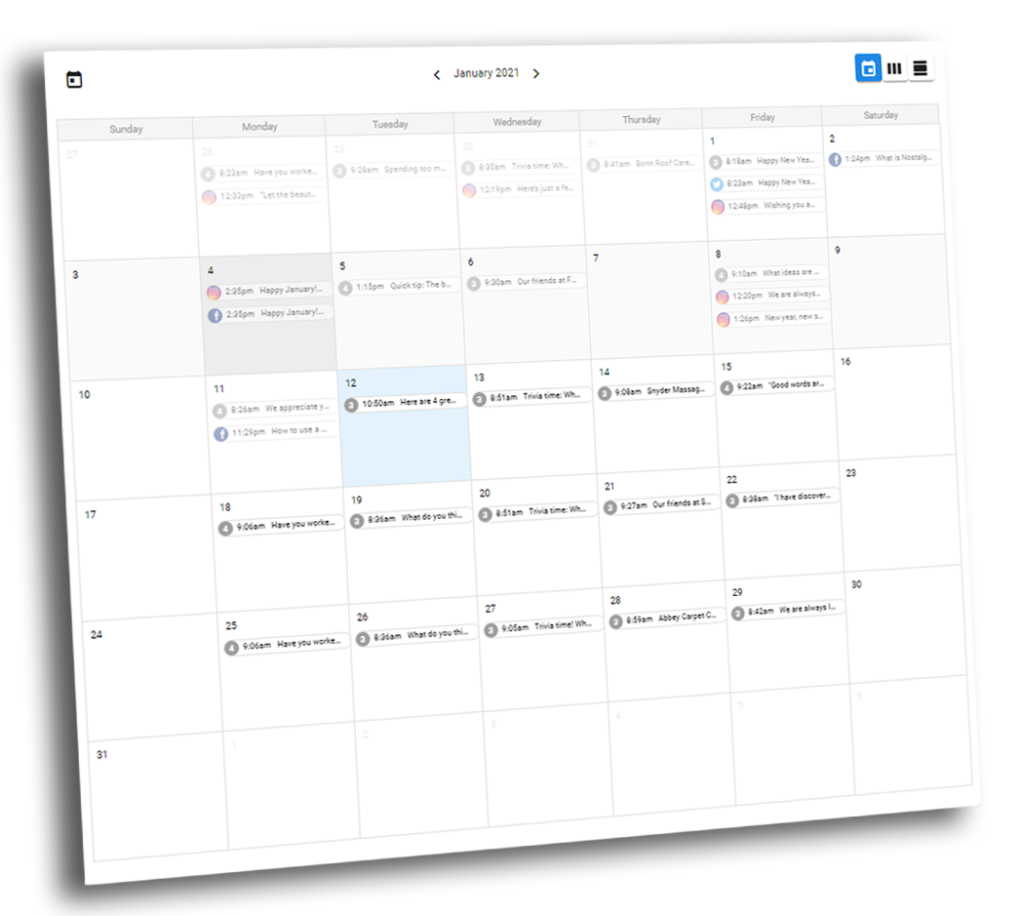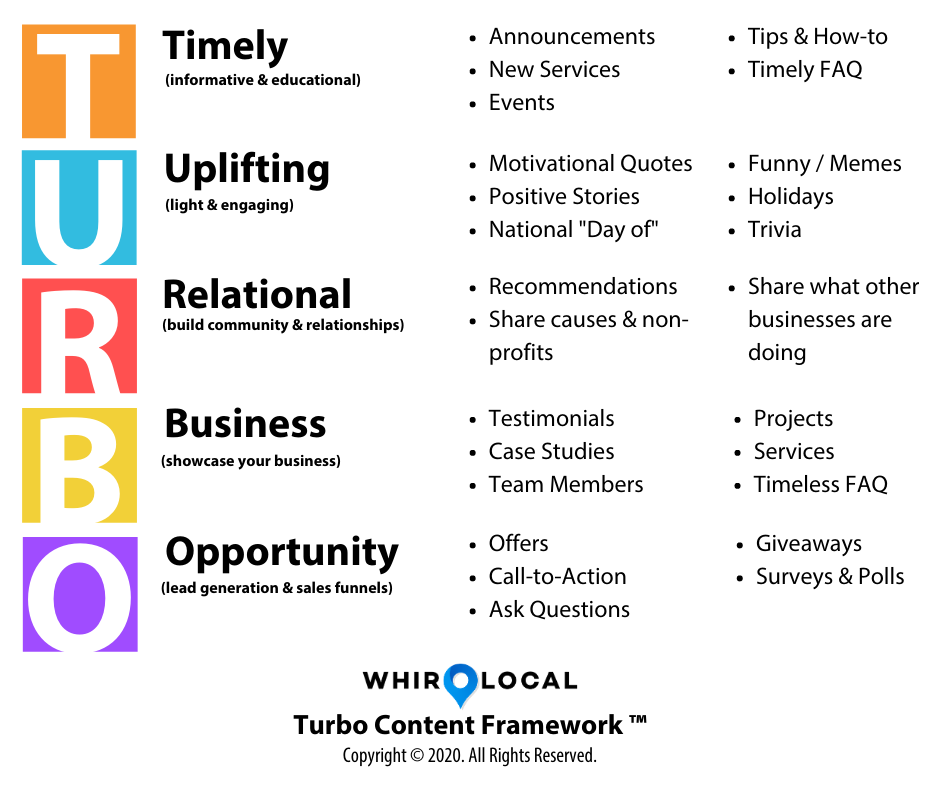 Use our TURBO content framework and never run out of content again
We've developed a social media framework we call TURBO to give you ideas of what to post.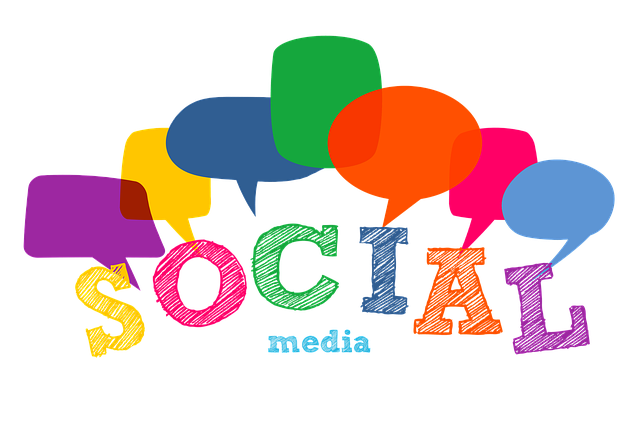 Keep A Steady Pulse With Our Done-for-you Social Media Marketing
When prospects consider doing business with you, they will typically look at your website, reviews, and social media. If they find dead social media accounts, they will likely move on to your competitors.
Using our TURBO framework, we post timely, uplifting, relational, business, and opportunities content on your Facebook, Twitter, Linkedin, and Google My Business channels 3-5x per week.
Marketplace Add-on: Starts at $297/mo. 
WhirSocial Marketing Software
Build your following on social media with our professional social media marketing software.
Post content to the most popular social media networks, including Facebook, Linkedin, Twitter, Google My Business, and Instagram
Manage social media comments from one location
Access audience statistics and report on relevant metrics
Easily pull in and post content from the best RSS feeds
Make your posts pop with access to thousands of high-quality stock images through integration with Pixabay
Compose and schedule posts for Instagram
Promote your upcoming events, make special announcements, and share timely offers by posting directly through Google My Business
and more ...
Compare and replaces services like HootSuite and Buffer.
Marketplace add-on: $47/mo.