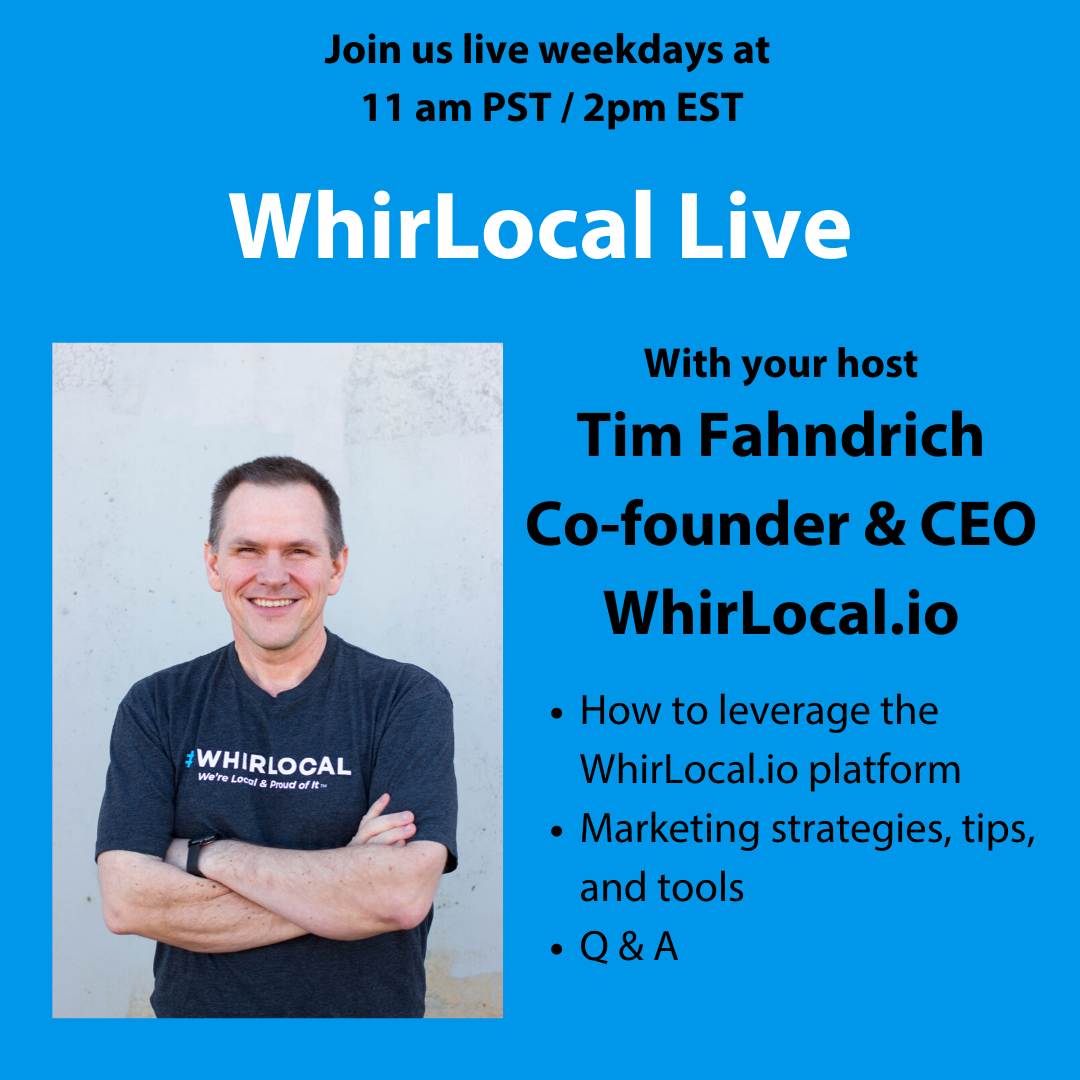 Introducing … WhirLocal Live
Have questions about WhirLocal? We're here to help.
Join us live on Facebook every weekday at 11am PST / 2pm EST as we dive into the WhirLocal platform and show you how to leverage it for your local business, share it with others, and work together to build stronger communities. 
We are in this together. We are better together. And, we will pull through this together.
WhirLocal is a new opportunity that is transforming local marketing. 
"We're Local & Proud of It" ™