Turbocharge your testimonials and social proof to survive & thrive
Because testimonials just click ™   
We know running a business can be hard. And, we all know things have changed.
Bold leaders understand that marketing during tough times is essential to not only surviving and staying open but also to thrive and reach your goals.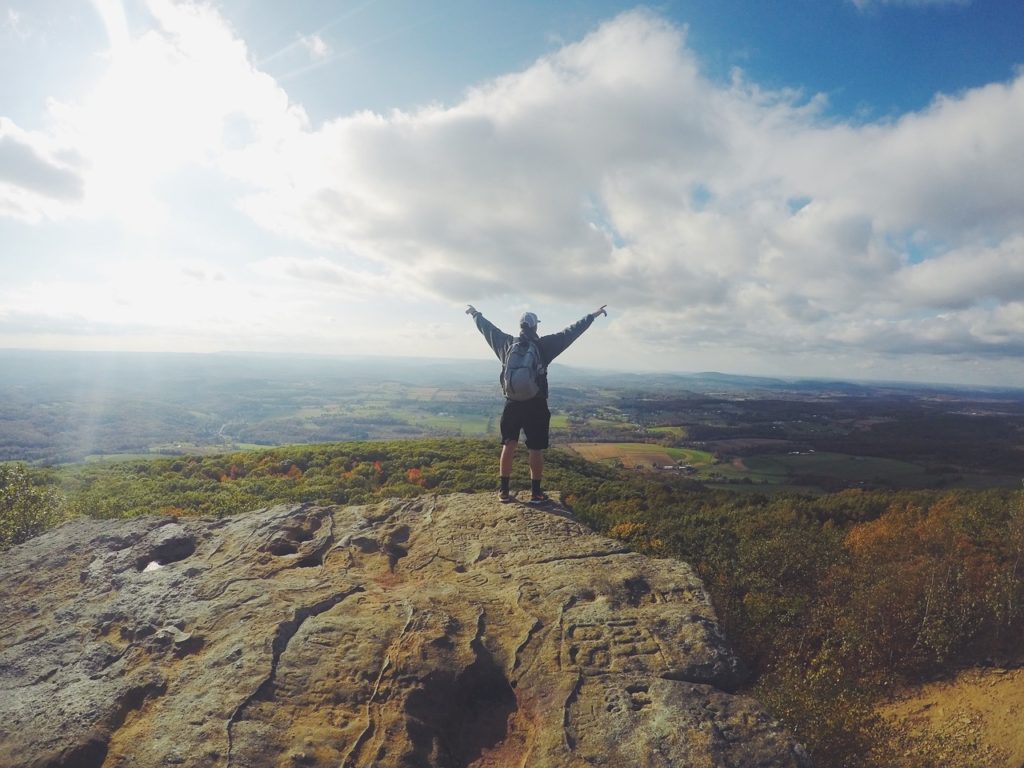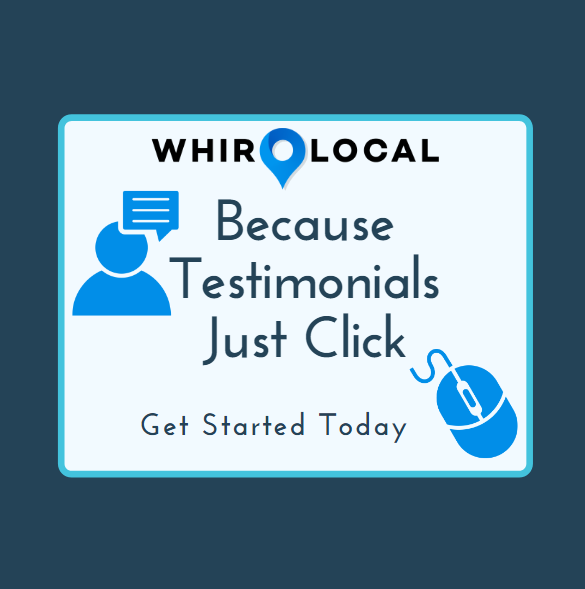 You need testimonials and social proof.
Why? Because your competitors who are actively getting more testimonials will take business away from you if you don't.

Positive testimonials and social proof attracts more leads and closes more business. Period.
That's why you want WhirLocal. Because testimonials just click ™
Did you know?
88% of consumers trust online reviews as much as a personal recommendation?  
Overwhelmed when it comes to getting more testimonials? You're not alone.
The reality is that most marketers and local businesses are not very good at building and leveraging their #1 asset – their reputation.
Without an efficient and proven system, trying to make this happen can just turn into hours upon hours of frustration to even know where to start.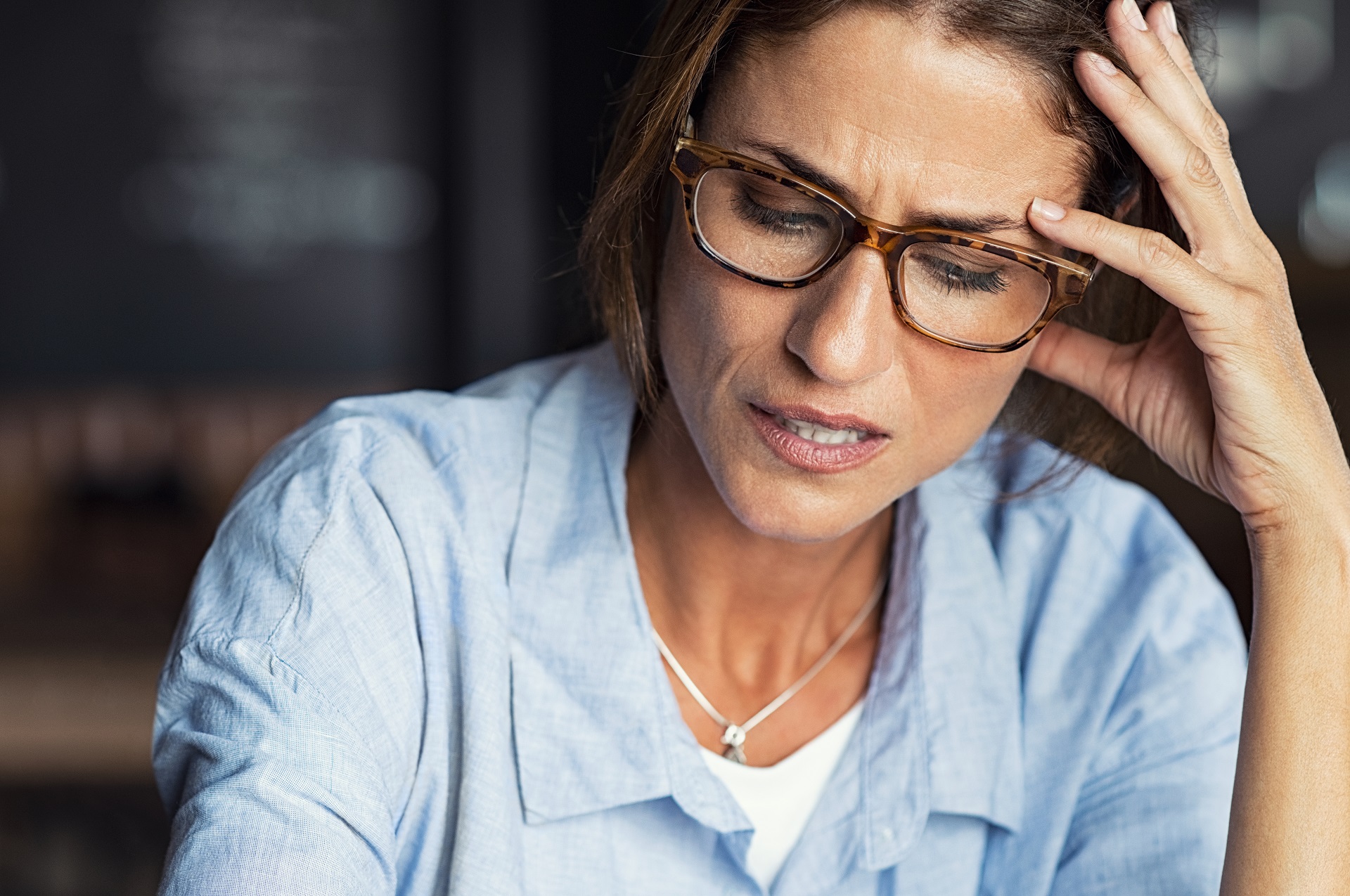 We turbocharge your testimonials and social proof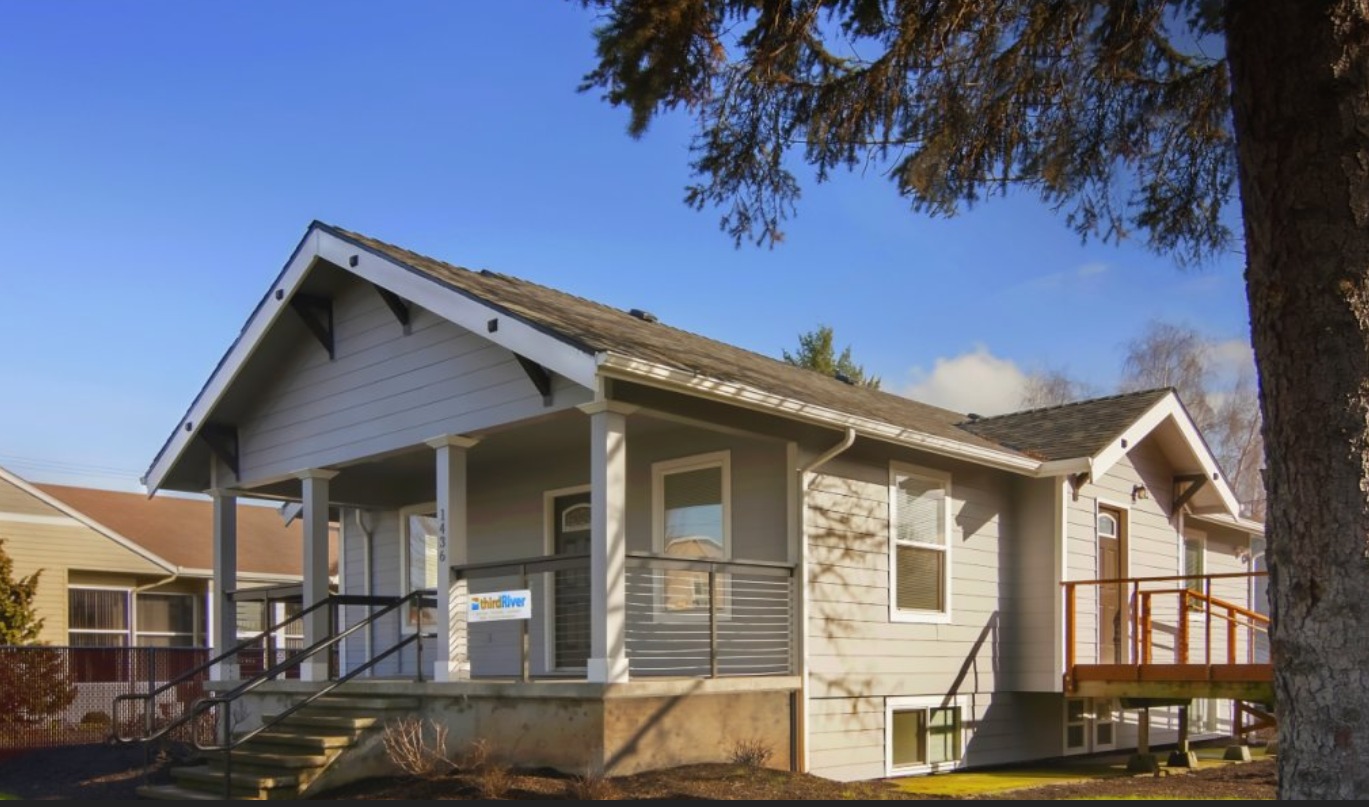 (Yep, this is our office)
WhirLocal was designed and built by a small local marketing agency, not a venture-capital funded unicorn or corporate marketing department.
We don't have a high rise office in San Francisco or New York.
We're NOT a billion-dollar bully.
WhirLocal was bootstrapped and crafted with ❤️ in Salem, Oregon, and is supported by our local team.
"We're Local & Proud Of It" ™
Proven Marketing Framework
We've been helping local businesses turbocharge their testimonials and social proof for over ten years and have helped generate millions of dollars in new revenue with our marketing framework.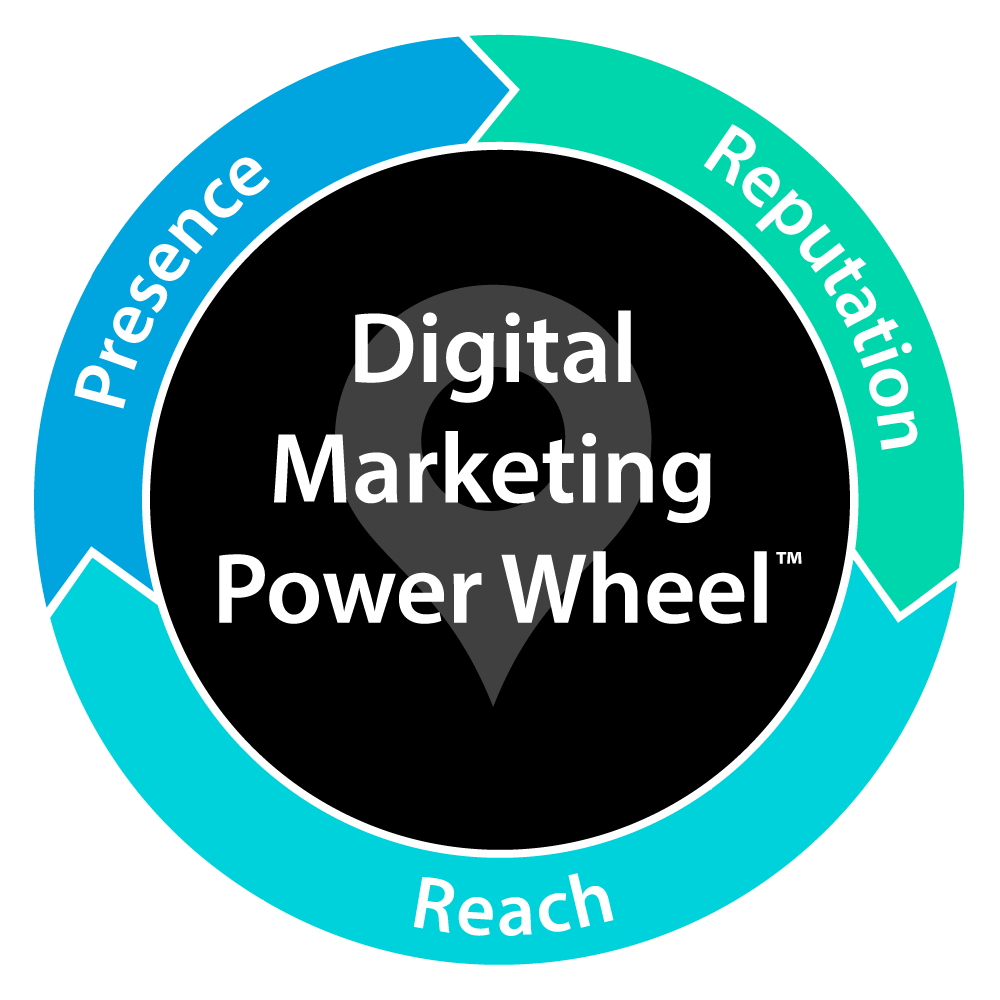 Top 10 Places to Turbocharge Your
Testimonials & Social Proof
Search engines

Website

Membership profiles

Social media
Advertising
6. Sales funnels
7. Content marketing
8. Recommendations
9. Referral partnerships
10. Email marketing



Attract more leads and close more business
Select A Plan That Works For You
You're in complete control. Pick the membership package that best fits your company goals, budget, and and marketing approach. You can upgrade or downgrade at any time.
[easy-pricing-table id="449262"]
- GO -
Perfect for the savvy solopreneur or small business that prefers a do-it-yourself approach and likes to do their own marketing,  but still needs great tools to make it happen.
$37/mo$370/yr
- GROW -
Perfect for a growing business or marketer who still prefer a do-it-yourself approach but needs more power and capacity under the hood. 
$97/mo$970/yr
- PRO -
Perfect for marketers and businesses that appreciate a done-with-you approach to managing the WhirLocal platform and turbocharging testimonials. 
$297/mo$2970/yr
Or, sign up for a FREE Basic Account and also get a 14-day trial to our "Go" Membership Package. With WhirLocal, you can turbocharge your testimonials and social proof to survive & thrive.
Turbocharge your testimonials and social proof in as little as 5-10 minutes per day. 
WhirLocal has many additional features to help you market and grow your business.
Basic Membership Features
All accounts include the following
Neighborhood Business Profile
Showcase your business in the local neighborhood with a professional business profile. In addition to contact information, you can even optimize it for Local SEO for better search engine results. Need a mobile-friendly website? Yep, we can cover that too. [Example]
Contact Lead Form
Capture new leads with our contact form.
Contact Management
Use our simple contact manager to keep track of prospects and customers. All accounts can have an unlimited number of "earned" contacts.
Get More Testimonials & Reviews
Easily generate WhirLocal reviews by using our automated "Review Invites" email campaigns. Use our Kiosk mode and automated "Review Invite" email drip series to 10X your reviews.
Recommended Places
Build the know, like, and trust factor by recommending your favorite local places on our virtual Recommendation Walls. [Example].
Generate More Referrals
10X your referral lead flow by working with your referral partners and utilizing our simple, trackable referral forms. A perfect compliment to review and recommendations, this is a powerful way to increase word-of-mouth referrals.
Post Special Offers
Attract new business with special offers and deals, without having to give away the farm on deal sites.
Publish Blog Posts
We give you a full publishing platform for blog posts, company announcements, stories, and much more.
Showcase Project Galleries
A picture says a thousand words.
Paid accounts include the following powerful marketing features.
Showcase key staff members right on your business profile.
Easily generate reviews on the 3rd party sites that matter most to you (ie Google, Facebook, industry-specific review sites, etc). Plus, display and turbocharge reviews from Google & Facebook.
Build the know, like, and trust factor by recommending more of your favorite businesses. 
Capture new leads with powerful lead forms, surveys, polls, and quizzes. Best-in-class form builder with drag-n-drop features, conditional logic, and more.
Landing Pages & Sales Funnels
Build beautiful landing pages and sales funnels for use in your lead generation campaigns. Each funnel includes a lead form on a landing page, a thank you page, and is completed with email campaigns.
Automated Email Campaigns
They say the "fortune is in the follow-up". Our automated drip email campaigns are a great way to follow-up with prospects in your sales funnel. Automate responses to form fills, new referrals, new reviews, and more.
Referral Funnel Automation
Automate an email drip series when someone is referred to you.  
Build community-driven websites for your groups, topics, associations, and much more. 
Local Listing (Citations) Software
Accurate and consistent local listing citations are an important factor in local search engine optimization. Our citation builder software submits your business to all the top data aggregators who in turn distribute to over 300 popular citations.
Social Marketing Software
Our professional Social Marketing software gives you and your team a central dashboard to publish and schedule posts on Facebook, Twitter, Linkedin, Instagram, and Google My Business. You can also track social growth, engage with followers, and generate social leads.
Reputation & Brand Management Software
Our enterprise-level reputation management software gives you and your team the ability to completely manage and monitor your online reputation and brand across 1000's of sites. Listings, reviews, mentions, competitive analysis and more.
WhirLocal Account Management
This is perfect for smart marketers who prefer a done-with-you approach to managing your WhirLocal account. We can take care of making routine changes to your profile, importing customers and asking for reviews, creating an offer, and other routine tasks.
Fine Print: This does not include writing content (blog posts, email campaigns, etc), managing your social media posts, responding to reviews, manually managing your listings, building sales funnels, managing ad campaigns, and other add-ons. These services are billed separately. 
When you sign up for WhirLocal, you're automatically enrolled in our Affiliate Program. 
As an affiliate, you can earn recurring commissions when someone signs up for a paid WhirLocal membership through your Unique Affiliate URL. 
There is no cost to join our affiliate program. You can learn more here.  
Turbocharge your testimonials and say hello to your new marketing best friend 
Frequently Asked Questions
Is there a long-term contract?
Nope! We hate long-term contracts as much as you do. All of our paid plans are on a month-to-month (or annual if you choose) subscription. You can upgrade or downgrade at any time.
Do I have to install any software?
Nope. Our Neighborhood Marketing Platform is hosted in the cloud, so you don't have to install anything, and you can access it anywhere. Just login to your account, follow our simple action plans, and get more ideal customers.
Are updates included?
Yes! We're updating the software and making improvements all the time. Since it is cloud-based software, it happens automatically.
Do you provide support?
Yes. Our support team is available to answer your questions via email and phone.
Is WhirLocal secure?
Yes. Security is a top priority so that you're data is safe.
Do you offer done-for-you help?
You can choose a do-it-yourself approach and use our platform on your own, or you can work with us or one of our Agency Partners to provide more of a done-with-you or done-for-your approach. 
Prices for add-on services may vary.
Do you have outside investors?
No. We are privately held. This means that our stakeholders are made up of the owners, our team, and our customers … not outside investors.
How do consumers find WhirLocal?
There are several ways that consumers can land on a WhirLocal neighborhood or your business profile; 1) a search for your business name, 2) social media shares, 3) search for a term such as "buy local" + neighborhood name, 4) paid ads, and more. We will continue to work on ways to drive traffic to WhirLocal for your benefit. Follow our simple action plans and you can generate as much traffic as you want. 
How does the affiliate program work?
When you sign up for an account, you're automatically enrolled. We have several built-in ways to make it easy to share your Unique Affiliate URL (link). If someone signs up for an account through your link and buys or upgrades to a paid membership, you get paid a direct referral commission of 20% (recurring). We pay a bonus referral commission of 10% (recurring) for anybody who signs up for a paid membership through the link of one of your direct referrals.
Who owns my content?
You do! Any content you upload into the system is yours. You don't have to give away the rights to your content like so many other marketing platforms. If you choose to stop using our platform, you can request to have your account deleted as well as all content that you have submitted. In the near future, you will also have a way to download all of your content into a .csv file.
Can I delete a review?
No. To maintain transparency and integrity, you cannot delete or edit your reviews or your aggregate review score. If a review doesn't meet our guidelines, you can flag it for review.
Do you filter reviews?
No! We don't have a "secret" algorithm like Yelp that filters your reviews or determines whether to show your reviews. They are your reviews. We believe you should be able to get as many of them as you can.
Can I see an example neighborhood?
Of course. Here is a link to our hometown neighborhood of Salem, Oregon. From there, you can see live examples of local businesses and organizations who trust WhirLocal to help them get more reviews, recommendations, and referrals.
How much traffic does my neighborhood get?
When you sign up, you might be the first business in your neighborhood, so obviously, the traffic to the neighborhood would be very low. However, we believe this is the wrong question. If you follow our simple action plans, you can generate as much traffic as you want. We can show you how.
Can I integrate with other platforms?
Yes. We offer Zapier integration with all of our lead forms. This means if someone fills out any of your forms, you can send the form data to any Zapier enabled app.
We are also building robust integrations for any WordPress website to be able to seamlessly showcase your WhirLocal content, such as reviews, staff members, projects, etc. on your website.
What if I have multiple locations or providers?
You can sign up additional locations or providers and manage them all from one dashboard. We do offer discounts for multi-location companies for the Pro upgrade.
What kind of businesses and organizations do you have on WhirLocal?
We've purposely designed our Neighborhood Marketing Platform for locally-based, family-friendly businesses and organizations. Our intent is that our neighbors could bring their kids to your place of business (at least during part of the day). If you fit this description, we'd love to have you on WhirLocal.
Do you have an agency program?
Yes! We love working with marketing agencies and have a special program just for you. Please give us a call at 503.581.4554 to have a conversation and see if it is a good mutual fit. 
Yes, we "eat our own groceries". This page was built entirely on WhirLocal with the same tools you will have access to inside our Neighborhood Marketing Platform.