When it comes to finding a day care provider for your child, it can be difficult to know where to start. There are so many options available, and each has its own set of pros and cons. How do you know which day care is right for your child and your family's lifestyle? What should you be looking for when making your decision? Let's discuss a few main things to consider when choosing a day care provider.
Type of Day Care
The first thing you'll need to decide is what type of day care you're looking for. There are several different options available, including day care centers, in-home day cares, and nannying services.
Day Care Centers
One of the most common types of day care is a day care center, or "group day care." These are usually larger facilities that care for a larger number of children. Group day care centers are licensed by the state and some may even operate similarly to a school. Most day care centers are reliably open throughout the day to accomodate many different family schedules.
In-home Day Care
In-home day care is a great option if you want more personalized care for your child. The provider will be caring for a smaller number of children in their own home, which allows for more one-on-one attention. One precaution to take with in-home day care is to check whether the provider is licensed and trained to provide childcare. You may also need to prepare for the possibility that day care could be closed if the provider becomes sick or otherwise unavailable and there is no one else to watch the kids that day.
Nannying
Professional nannying services are a great option if you're looking for more flexibility and focused care for your child. The nanny will come to your home on a consistent schedule and take care of your child while you're working or running errands. Nannies can provide a wide range of services, from simply watching TV or playing games with your child to preparing meals and helping them with their homework. Like in-home day care, it's a good idea to check that the nanny you hire has the level of experience and training you desire.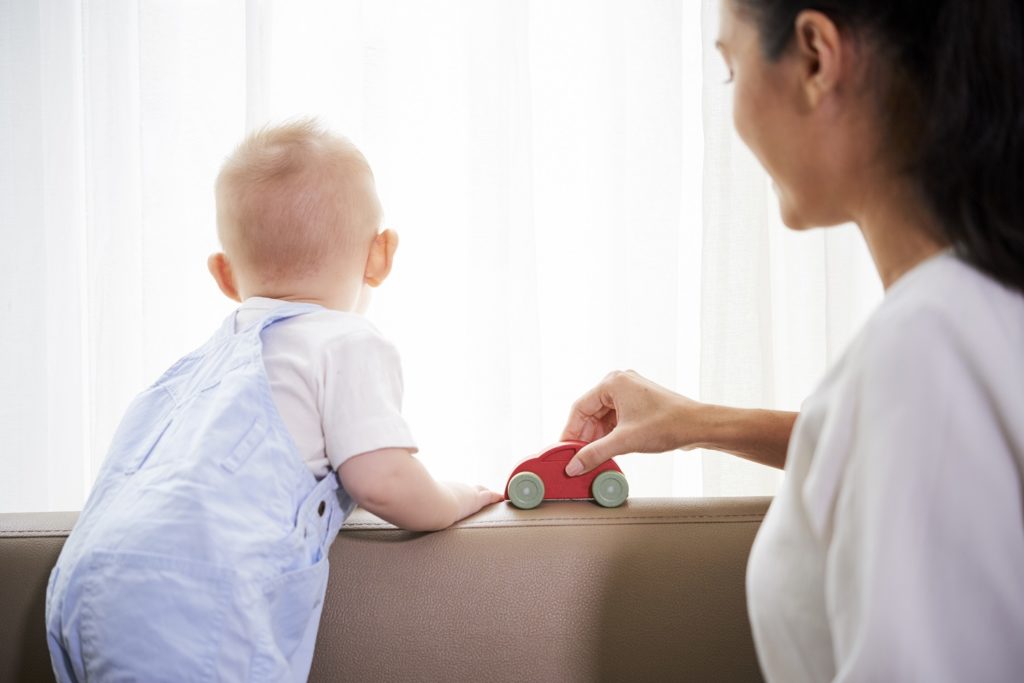 Qualifications and Experience
When considering day care providers, it's important to look at their qualifications and experience. All group day care providers should be licensed in the state where they're working, and many will have additional qualifications or training in early childhood education. In-home day care providers and nannying services may also have various certifications or qualifications, so be sure to ask about them.
Activities and/or Curriculum
Another important thing to look for when choosing day care is the type of activities and/or curriculum offered. If you're looking for a day care that follows a specific educational program or has a strong focus on arts, play, and childhood exploration, you'll want to make sure the day care you choose offers those things. You may also want to ask if the day care provides snacks and/or meals for children, or if that is something you need to send with your child each day. If it matters to you, ask about it!
Environment
It's a good idea to consider the environment and safety of a day care before making your decision. Does the day care seem like a positive environment? Are the toys and equipment safe and clean? Is the facility sanitized regularly? What is the outdoor play area like, if there is one? Does the day care seem secure? What is the pick-up policy? Make a mental list of questions to ask when you visit any potential day cares to make sure it checks all of your boxes.
Recommendations and Reviews
Recommendations and reviews may make or break your decision to go with a potential day care provider. You can ask your family or friends for their recommendations to start your search, and be sure to look online for a day care provider's reviews before you make a final decision.
Cost
Cost is always an important consideration when choosing day care, as it can be a significant expense. You can narrow down your day care options by crossing off the places that do not fit within your budget. Make sure to also ask about any fees or additional expenses that may pop up down the road, and get an estimate for the amount of money you'll need to set aside for day care each month.
When you're looking for day care, it's important to consider a variety of factors. Most importantly, if you have a feeling something isn't right—listen to your gut! First impressions can go a long way when it comes to sending your child to a new environment for day care. Do you have anything else to add to this list?