If you're looking to sell your house in the future and want a strong return on your investment, you're likely trying to figure out how to increase its value. There are a lot of factors that can go into increasing the value of a home, from something as big as a kitchen remodel or as small as repainting a room. Let's go over a few simple tips for increasing your home's value!
1. Have Your Home Inspected
Getting your home inspected by a professional can help you become aware of any non-cosmetic issues that should be fixed before selling, such as leaky pipes, roof or foundation issues, or outdated electrical wiring. While it might be a pain to get these things fixed, they will greatly add to the value of your house when it's time to sell.
2. Add a Fresh Coat of Paint
Paint is one of the easiest and budget-friendly things you can do to improve your home's value. Even if it's just painting a single room, touching up dingy spots, or changing the color of your front door, adding some paint will make your house look and feel fresh and updated. Contact your local paint supply store if you have any questions about the process!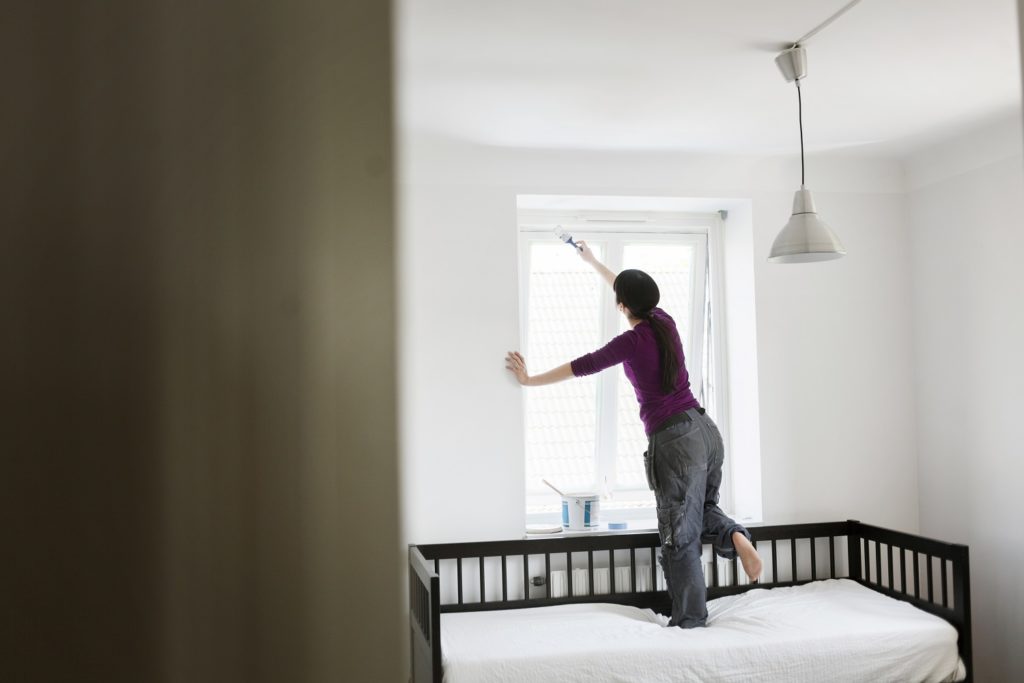 3. Upgrade to Energy-Efficient Features
Energy-efficient appliances and lighting are a fantastic way to add more value to your home before selling. Not only will it lower your monthly energy bills while you still live there, but buyers are often more attracted to homes that are eco-friendly and budget-friendly. If you're in the market for a new appliance, whether it's a microwave or a new washing machine, be sure to take the energy-efficient route.
4. Update the Fixtures
Updated fixtures such as doorknobs, light fixtures, cabinet handles, and light switches can make the home feel more cohesive and modern. New fixtures will also add value to your home, and they can make an outdated bathroom or kitchen feel refreshed.
5. Invest in a Kitchen or Bathroom Remodel
Renovating your kitchen or a bathroom in your home can drastically increase its value, as these are typically the most-used rooms in the house (and often the rooms that make or break a buyer's decision). If you have a budget for this kind of renovation, it's definitely worth the investment. Even making small changes, like updating the sink, can add value!
6. Jazz Up the Curb Appeal
If you're looking to sell your house, one of the best places you can make improvements is just outside your front door. This means cleaning up any overgrown bushes or weeds in front of your home, washing your windows and removing cobwebs, adding new mulch or flower beds, or even power-washing your driveway or sidewalk.
Whether you're looking to sell your home in the next few months or just want it to be more valuable if you decide to move, there are a lot of ways you can increase your home's value. Contact a local expert today!