If you are looking for a cozy place to curl up with a good book, why not create a reading corner in your home? Creating a cozy reading nook doesn't have to be expensive or time-consuming. In fact, you can probably find everything you need in your house. Whether you rent an apartment or own your home, there are plenty of ways to turn a room or corner into a perfect reading space.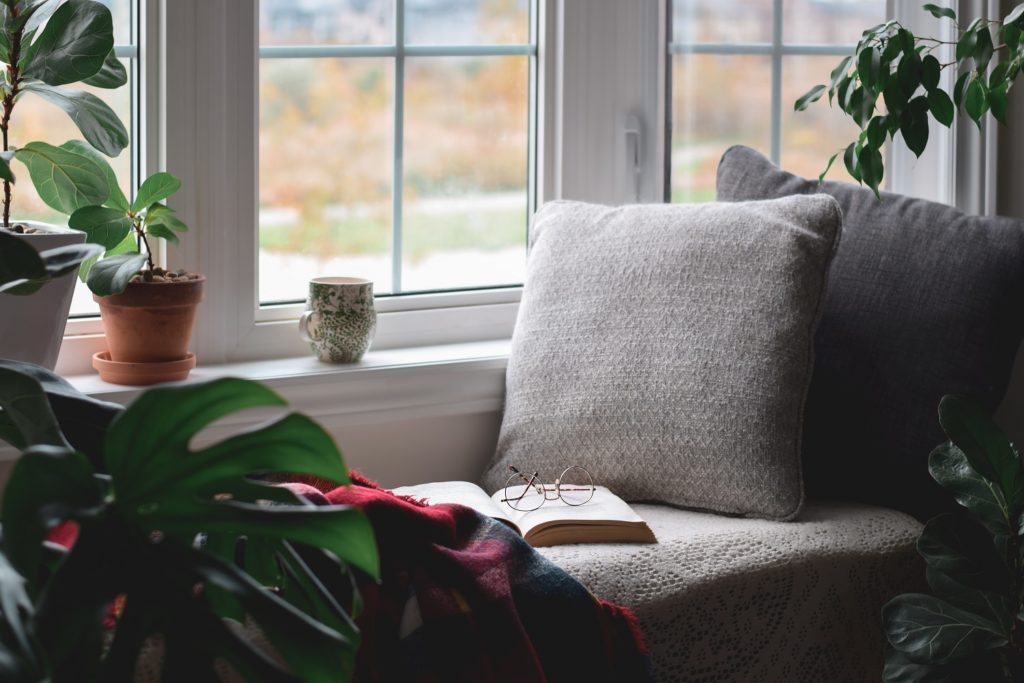 Choose Your Spot Carefully
The first step in creating a cozy reading corner is choosing the perfect spot. The "ideal" reading nook can look different from person to person, so consider the size and location of the area, the number of potential distractions, and whether natural lighting is a priority. For example, if you'd like to fully retreat from the rest of the household with a good book, consider creating a corner in your bedroom instead of the main living area.
If you're really short on space, try setting up your reading nook in an unused closet or a low-traffic hallway—you might be surprised how comforting a small and private space can be!
Bring in Comfortable Seating
Whether it's an armchair, a futon, a beanbag, or even just some pillows and blankets on the floor, making sure you have comfortable seating is key when creating a reading nook. Investing in some nice cushions or throw pillows will add extra comfort and style to your space. If you're working with limited square footage, consider purchasing an ottoman with storage inside so that you can keep your books, magazines, and other items organized and out of sight. You may also want to add a small accent table for your drinks, reading glasses, bookmarks, or anything else you might need within arms reach.
Incorporate Soft Lighting
Adding soft lighting is essential for creating a cozy atmosphere for reading; it's also important if you plan on using your nook late at night when natural light isn't available. Try dimmable lamp lighting, string lights, or wall sconces so that you can adjust the brightness depending on what time of day it is—no one wants to strain their eyes while they read! Dedicated reading lamps can also reduce eye strain.
Add Some Accessories
A few simple accessories can help you personalize your reading nook. Consider using an area rug to further define the space and reduce noise. If you have good natural lighting, potted plants can also liven up the space and add color. Adding a bookshelf or wall shelves can offer easy access to your books or artwork that inspires you.
A well-designed reading nook should reflect who you are as an individual and also create an atmosphere that encourages relaxation and creativity.
Benefits of a Reading Nook
Creating a comfortable reading corner in your home can give you the perfect place to relax and dive into your favorite books. It can also be an ideal spot for meditating, writing in your journal, drawing, or just taking some time for yourself. Additionally, having a dedicated space where you can set up your favorite books can help keep them organized and easily accessible when you need them. Plus, with so many ways to customize your reading nook, it's simple to make it fit in with the rest of the décor in your home.
No matter how much (or how little) space you have available in your home, creating a cozy reading nook should be easy and fun! By choosing the right spot, finding comfortable seating options, and adding soft lighting and details to set the mood, you'll be able to create an inviting area where anyone can relax and enjoy their favorite book—all without spending too much money or time.