August 26th is National Dog Day, which is a holiday that celebrates the love we have for our dogs. It's an opportunity to spend time with your dog and show them how much you care. In this blog post, we're going to share six ways you can celebrate this year's National Dog Day with your furry friend!
1. Take them to the dog park or set up a pup playdate
One great way to celebrate National Dog Day is by taking your pup to the dog park or setting up a playdate with one of their dog friends. They'll have a chance to interact with other dogs and you can connect with fellow dog owners! Dog parks or playdates can help strengthen your dog's social skills and lead to more opportunities for playtime in the future.
If you plan on going somewhere besides the dog park, make sure to always bring a leash and have your dog wear their collar. Be sure to follow the area's leash rules at all times to help keep everyone safe.
2. Give them a few extra treats
Another sweet way to celebrate is by giving your dog a few extra treats throughout the day! We know it can be tough when you're trying not to spoil them, but this day is all about letting them know how much they mean to us. You can even treat your dog to a special-occasion "Puppuccino" (a small espresso cup with whipped cream) from Starbucks or any other local coffee shop that offers them.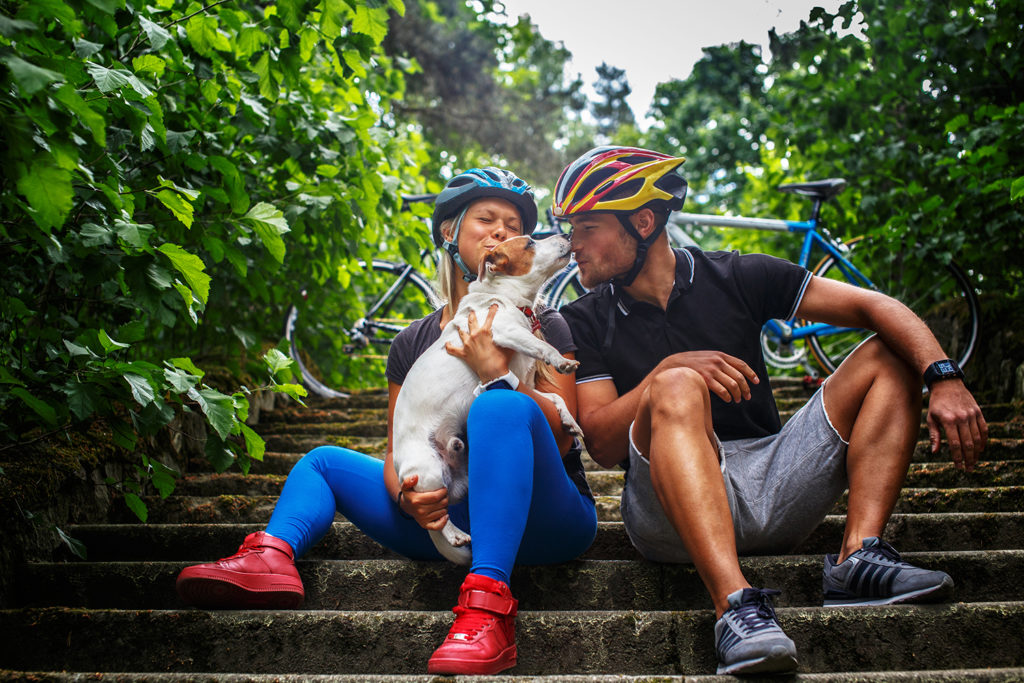 3. Go on a long walk or hike
If your dog enjoys walks, going on a long walk or hike is a fantastic way to spend National Dog Day outside! Your dog will likely expend a lot of energy and be ready for a nap by the time you get home.
Be sure to wear comfortable shoes and bring plenty of water and be on the lookout for ticks or poison ivy. It's also a good idea for your pup to have their collar or harness and identification tags in case they get away from you. And, as always, make sure to put them back on a leash when it's time to go home or if the area requires dogs to be leashed.
4. Let them pick out a new toy
One fun trend that has been circling around the internet is going into a local pet store and letting your dog "pick out" a new toy or chew bone. If the pet store allows, keep your dog on their leash and let them sniff the various options until they find one they can't seem to live without. Not only will you get to spoil them with a new toy, but it's also fun to see what they choose. Make sure to avoid buying something that can be potentially unsafe for your dog, such as choking hazards or chews that can cause digestion issues.
5. Give them a bath
While it might be tempting to skip out on this activity, giving your dog a bath is just another way to care for your pet on the holiday that celebrates them. Giving your pups a little spa day can be just the thing they need! They'll be clean, brushed, and smelling nice, which can help them (and you) feel refreshed.
6. Share photos of them on social media
This last activity is more for you and your social media friends and not your dog—but who doesn't love seeing dog photos on the internet? You can also create a post about how they've helped you through the years and why they mean so much to you. Be sure to use #NationalDogDay and tag @WhirLocal so we can celebrate the day with you!
If you want to show your pup some extra love this National Dog Day, try some of these activities this year. You'll be glad you did!