Summertime is a time for fun in the sun. But when the temperatures rise, it can be tough to think of ways to keep your kids entertained (and keep them cool). We've got you covered. Here are 6 water-based summer activities for kids that will help keep them cool and entertained all summer long.
1. Water Balloon Fight
Water balloon fights are a summer classic for a reason. They are a perfect way to cool off on a hot summer day, and there are many ways to use them. Set up obstacles in the yard and play in teams, or go all out in a last-person-standing battle. All you need is a bunch of water balloons and some willing participants, so invite your kids' friends over and have a good time!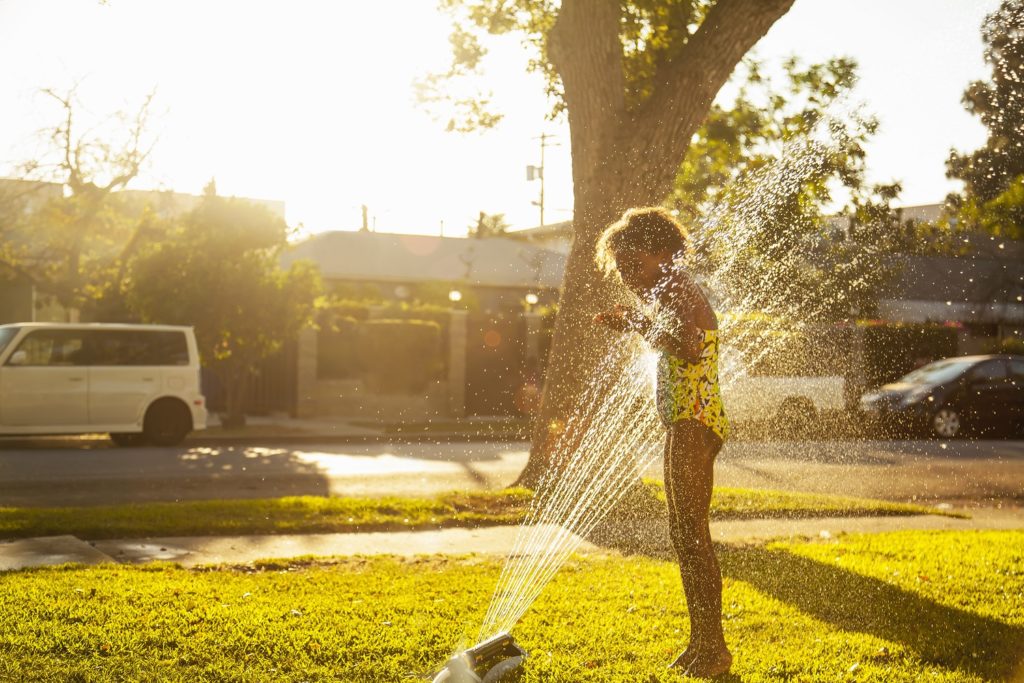 2. Homemade Sprinkler
Dig out your garden sprinkler from the garage if you have one, or take a trip to your local hardware store and pick up some supplies to make a homemade sprinkler. It's a great way to stay cool and have some fun in the process. All you need is a garden hose, some PVC pipe, and a few elbow joints. Once you have your materials, put them together, drill a few small holes, and turn on the water.
3. Slip 'N Slide
Slip 'N Slides are another summer classic that never gets old. All you need is a long plastic sheet or tarp, water, and dish soap. Wet down the plastic sheet, add some soap, and slide away. Be sure to angle the end of the sheet towards an open area of grass to avoid running into anything!
4. Frozen T-shirt Game
Before playing the frozen t-shirt game, you'll need to do a little bit of prep work. Dunk a few t-shirts in water, fold them up, and put them in the freezer until they are solid. When you're ready to play, give each person a t-shirt and count down to start unfolding! The first person to unstick the frozen t-shirt and put it on their body wins.
5. Water Balloon Toss
Water balloon toss is a classic summer game perfect for cooling off. All you need is a water balloon and a teammate to throw it to. The game's object is to throw the water balloon back and forth, trying not to drop it. If you drop the balloon, you're out. This game is great for groups of all sizes. It's also a lot of fun for both kids and adults.
6. Sponge Relay Race
This is a fun activity that can be played in teams. All you need is a sponge and a bucket of water. The game's object is to fill up the sponge with water and then run to the other side of the field and squeeze it into the bucket. The first team to fill up their bucket wins.
Did your favorite summer activity make the list? We want to hear about it!