Holiday Shopping Trends 2021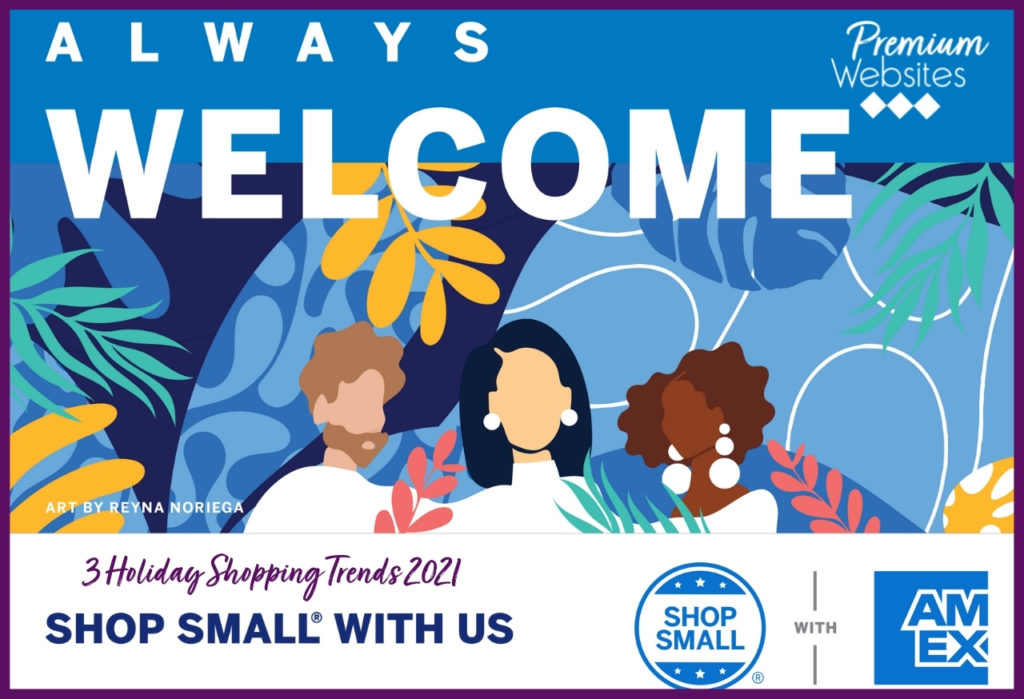 Google and Ipsos have released some research into the shopping and buying trends of consumers for the 2021 holiday season.
Last year was the biggest holiday shopping season for digital and online products – ever! Since everyone was home because of the Pandemic, and no one wanted to shop in-person, Online was amazing. 2021 seems to be following in these footsteps.
Holiday Shopping Trend #1 – Shopping has already started!
The Pandemic has created shipping challenges and people are shopping earlier in the hope that what they purchased will arrive in time. 31% of U.S. shoppers started their holiday shopping in June. For business owners, this means getting your shopping deals ready earlier.
We can see that happening right now in advertising. Black Friday deals are already being released. I see them on TV every day. Retailers are wanting shoppers to order early to be sure they can get the product to them on time. Shoppers know that shipping might take longer than anticipated and want their goods before Christmas.
According to the research, 72% of consumers are more likely to be loyal to a brand if they offer a personalized experience with additional rewards and benefits.
How can you customize your product or service to offer a personalized experience? Food for thought!
Holiday Shopping Trend #2 – Expect Scarcity
47% of U.S. shoppers expect COVID-19 to impact how they shop this holiday season. Supply chain challenges are expected to affect how and where consumers shop.
Consumers are aware of shortages and delivery delays. Many have said they will shop Online and confirm if a store has the product in stock before ordering.
What does this mean for retailers? You better have a phone number listed on your website that a real person answers. Expect to get calls about items being in stock, shipping questions, and more. If consumers are unable to get in touch with a business, they are less likely to order this year.
Holiday Shopping Trend #3 – Shop Local!
This is fantastic news for local, small business owners. Consumers want to shop locally this year. They would rather go and purchase an item instead of wonder if it will arrive in time.
60% of U.S. shoppers are planning to support local, small businesses.
For retailers this is huge. What can you do to bring local shoppers into your establishment? Here are a few ideas:
Take advantage of your free Google My Business listing – verify that your holiday hours are posted. If there are any extended hours be sure to mention that. List some of your hot items on your GMB account as well. Do you have indoor services (like gift wrapping) available? Are you offering any safety measures to help relax consumers that are susceptible to COVID? Don't have a Google My Business account yet?
Take advantage of any other free listings online. You never know where people will see your items and pique their interest.
Do you have any bonuses or extra rewards you can extend holiday shoppers this year? If so make sure they are on your website and GMB account so that people can find them.
Do not forget about Bing. They also have a business profile similar to Google My Business. Keep that profile up to date as well. Many shoppers prefer Bing while looking for items to purchase.
Are there any other local, small businesses that you can partner with to bring in more customers? A business that shares your clientele but does not offer the exact same products. Come up with an offer that includes products or services from both businesses.
Participate in Small Business Saturday.
If your city offers any special shopping days, be sure to participate. This would be like Art Walk, Shop Local, and others. These are days where different businesses advertise to bring consumers into a specific area – like downtown.
The holiday shopping season is upon us. Are you participating? Holiday season 2021 is shaping up to be a great shopping season for local businesses. Let's all step up and take advantage of the Pandemic. Make your establishments (even if they are exclusively online) shopper-friendly and have a great holiday shopping season. Let's end the year STRONG!