Why Your Family Needs a Family Conversion Van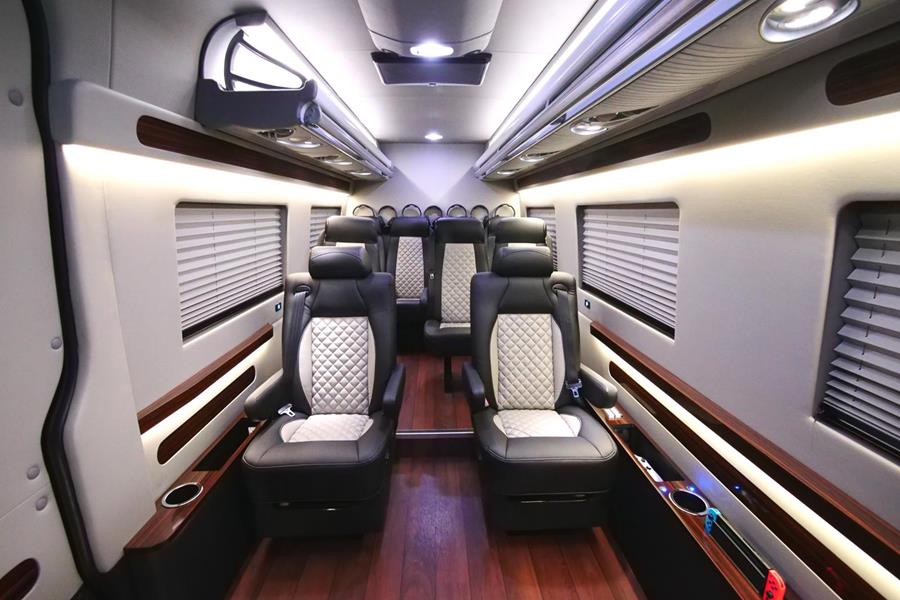 Parents with multiple children require a vehicle that is capable of fitting their range of travel needs.From birthday parties, extracurricular activities, visiting relatives, or cross-country road trips, families require a reliable vehicle. Today, there are a number of vehicles to choose from, which makes the process of choosing the right vehicle to be rather overwhelming. Don't worry, HQ Custom Design knows what you need. HQ's line family conversion vans provide a safe, comfortable, and versatile travel solution for adults and children alike.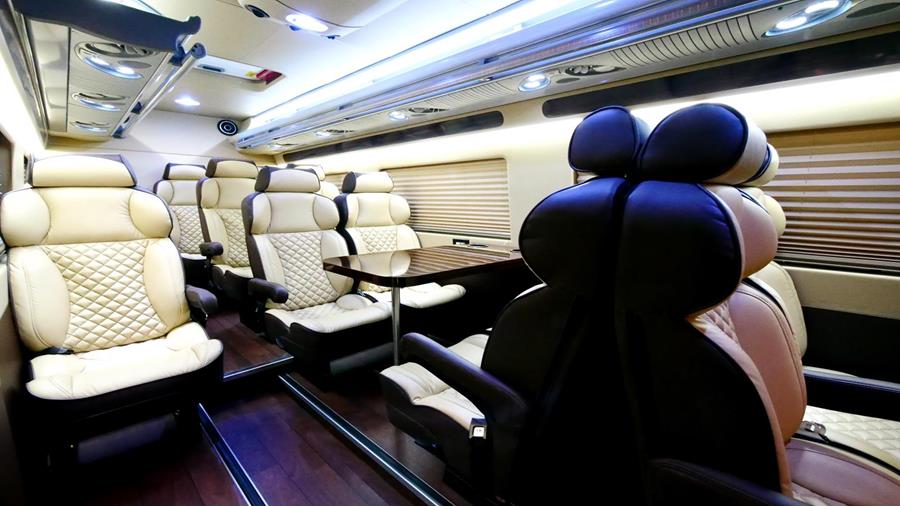 A Versatile and Reliable Family Vehicle
If you are planning to travel from one state to another, owning a conversion van means you don't have to spend money on plane tickets or other means of transportation. Family conversion vans are fully customizable with comforts, amenities, tech, and other features to fit your family's travel needs.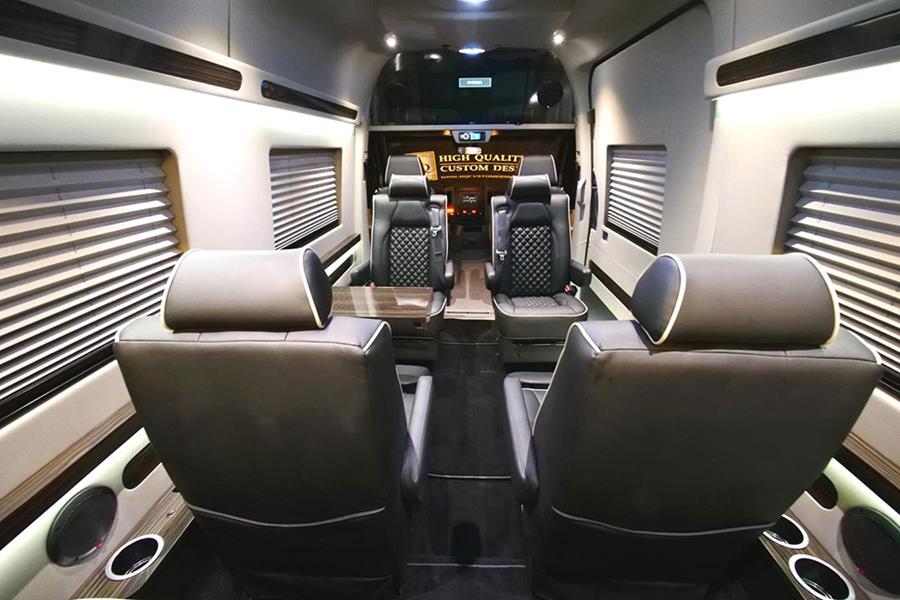 Mobile Entertainment Center
Building a conversion van means being able to access an assortment of entertainment options. Such includes streaming devices for watching shows/movies, video game consoles for fun with fellow
passengers or online, surround sound for listening to music, and USB / AC adaptors for keeping devices charged. With the little ones distracted, parents are able to focus on driving and arriving at their destinations safely without distractions.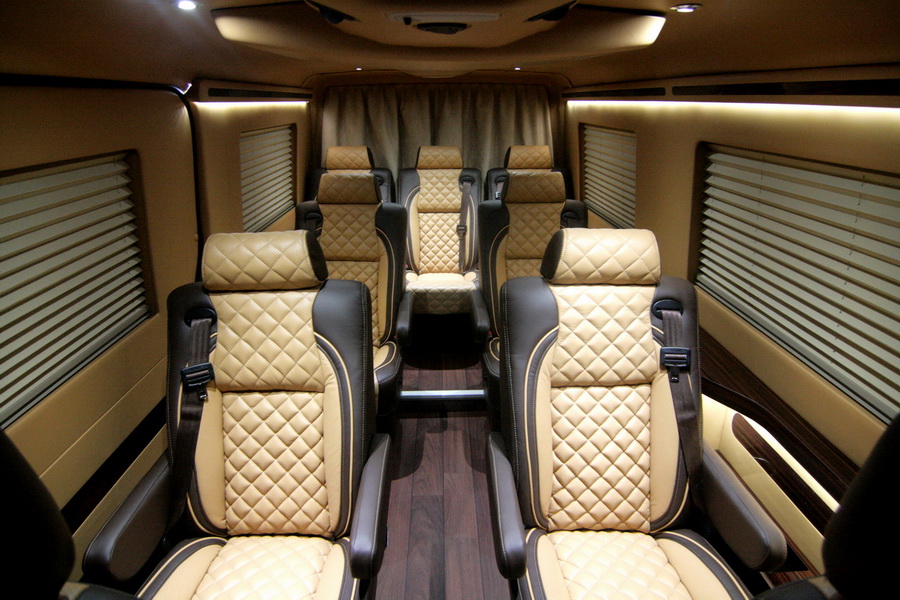 Plenty of Space and Seating Capabilities
Regardless of the size of your family, space is key! You will be pleased to know that conversion vans offer tons of space for both passengers and belongings. HQ offers a range of floor plans featuring seating for 7-12 or even 17 passengers, depending upon travel needs. Captain and coach seating with a range of designs, finishes and motorization options ensure each seat is comfortable and functional for long commutes. Rear or overhead storage keep personal luggage and personal belongings safe and
secure throughout the whole ride.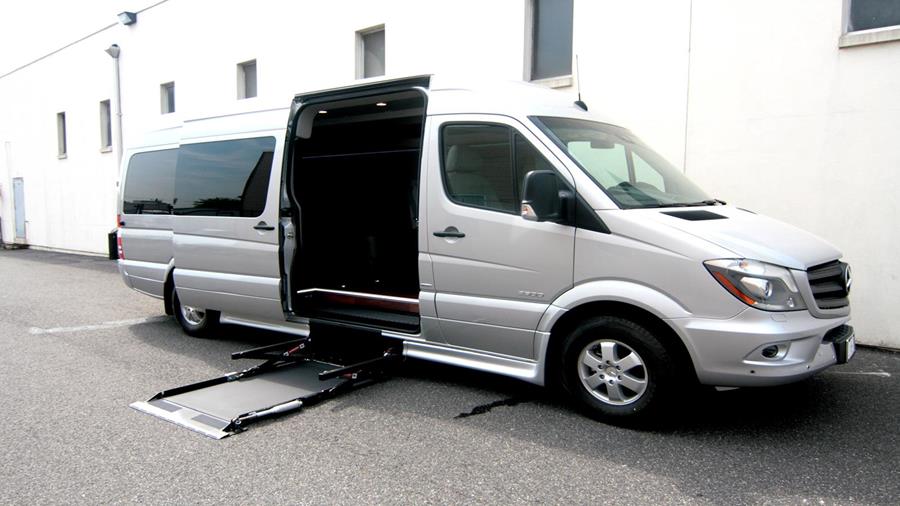 Wheelchair Lift and Rear Lavatory
Additional options include installing a wheelchair lift for accommodating disabled or special needs passengers with either installing a rear or UVL BraunAbility lift. Furthermore, a lavatory is able to be included for using the bathroom or washing hands while on-the-go to avoid making frequent stops.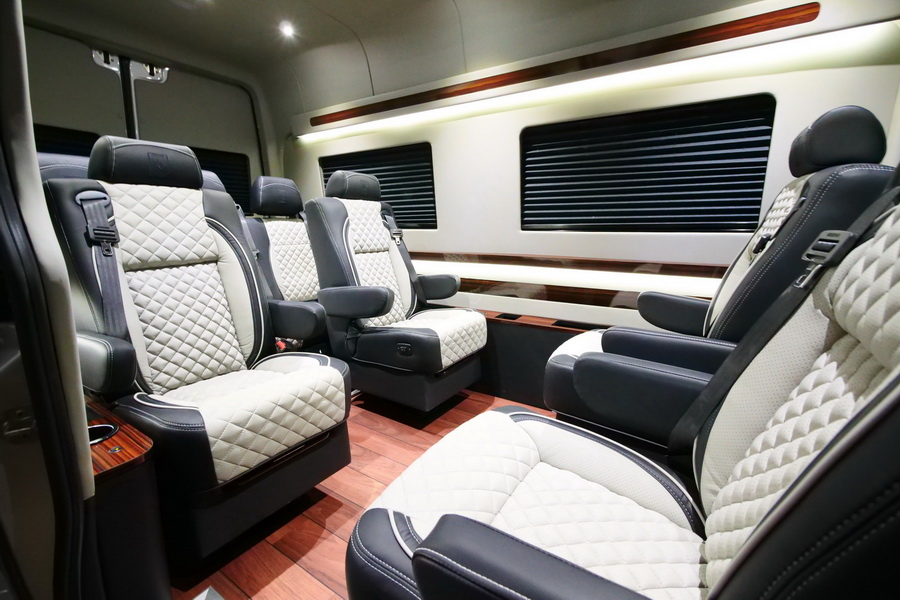 Safety is a Number One
Safety is always the number one priority. The Mercedes-Benz Sprinter comes with a number of innovative features such as hill start assist, brake assist, Parktronic sensors, lane-keeping assist, ABS and adaptive electronic stability control, crosswind assist, high beam assist, a rearview camera, collision prevention assist, and blind-spot monitoring. Depending on the number of passengers, your family conversion van requires 3 exit points. Such includes an emergency ceiling hatch, emergency window exits, and rear exit door. All captain and coach chairs include 3-point seatbelts to ensure all passengers are safe for the entire trip.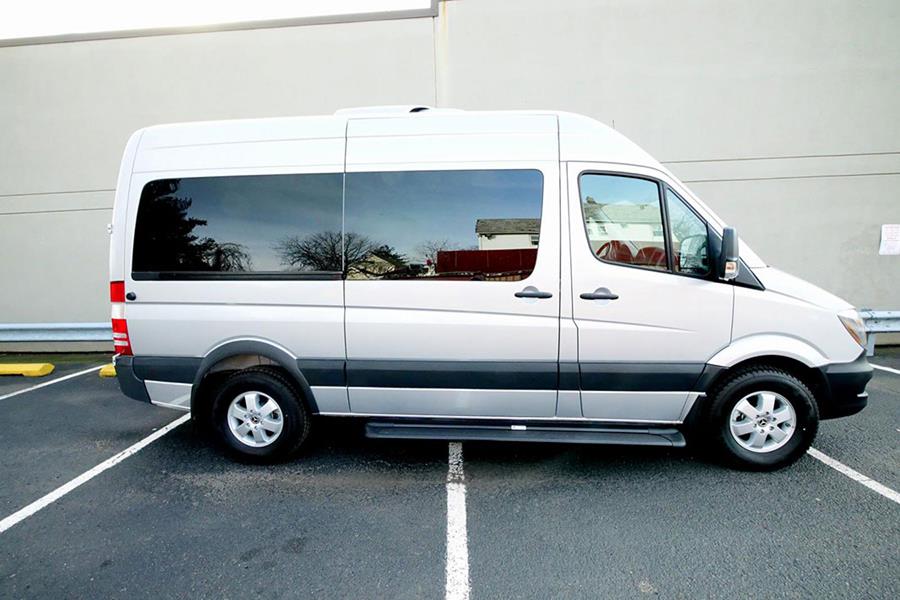 Want to Build a Family Conversion Van?
If you are searching for a conversion van for your next family vehicle, you have come to the right place.HQ Custom Design has over 20 years of experience building custom conversion vans for both families and businesses. To learn more about family conversion vans call us at 201-592-6939, email us at [email protected], or fill out our inquiry form.